We are an agency with focus on our customers' business
We are a Copenhagen-based web agency with expertise in everything within web development, integrations, and maintenance of web solutions. We help all types of companies build and optimize their digital presence and are ready to help you and your business!
Let us help you with your digital project!
All it takes is for you to fill out our contact form, and then one of our nice colleagues will reach out to you as soon as possible.
We build digital and tailored solutions for people
We build solutions for people!
With us, our solutions are always built to meet the human service and experience at the other end; our solutions are intuitive, coherent, and user-friendly.
As a web agency and digital consultants, listening is the most important task in all our customer relationships. We ask lots of questions and show sincere interest in everything our customers deal with and their perceived challenges.
In order for us to advise on the best solutions, we must know exactly what our customers want to achieve with its digital solutions and what business goals it must meet.
Throughout our project work, we ask lots of questions, such as why, what, and to whom, to ensure that we are constantly on the right track and deliver the right solution.
We fulfill our customers' digital potential
We help public and private companies of all sizes from many different sectors and industries.
We work widely in both the recognized and the latest technologies such as; WordPress, Drupal, Magento, Shopify, Umbraco, and many more!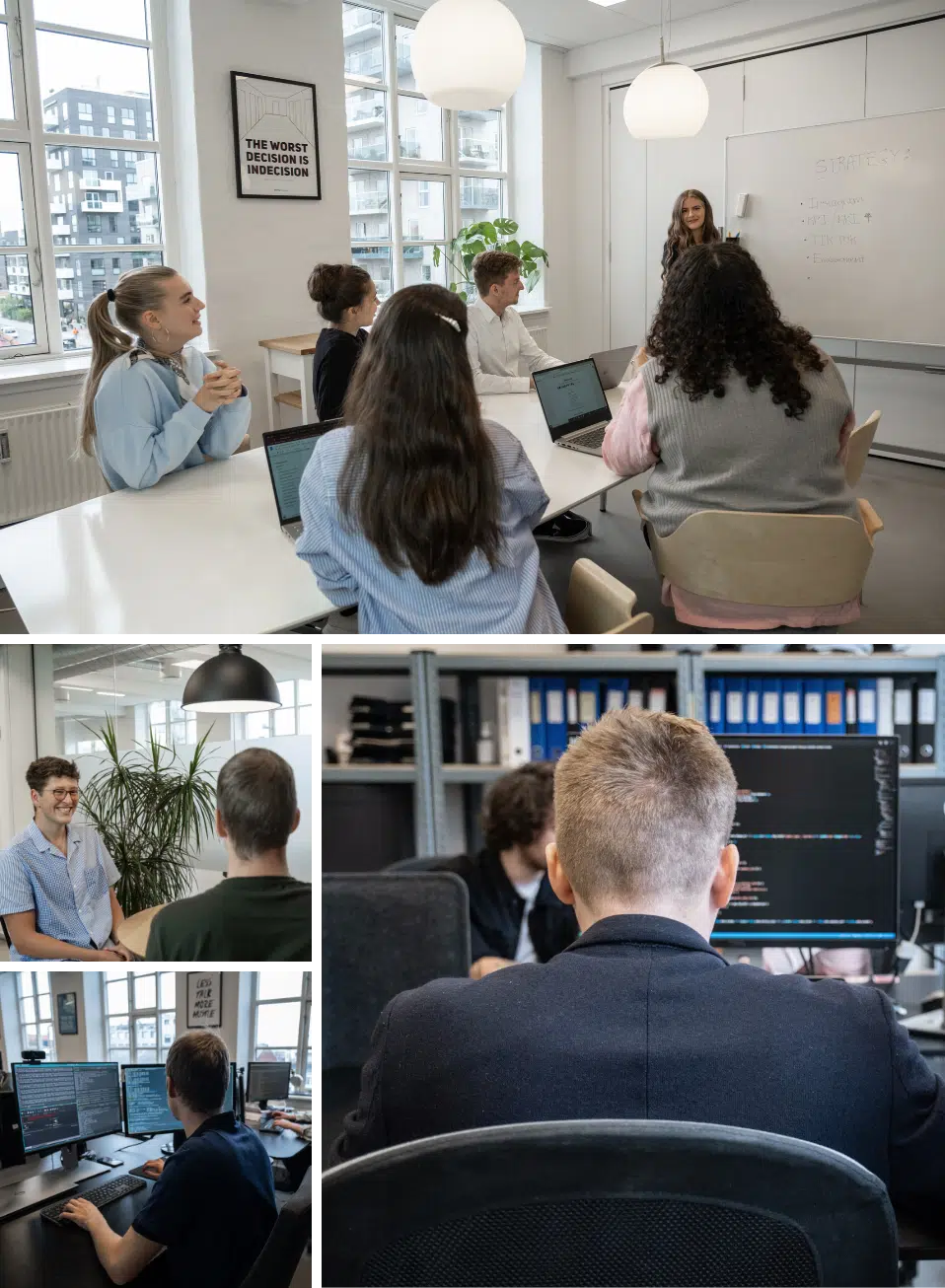 Solid experience and a broad customer base
We are an experienced web agency that, over the last +10 years, has worked with more than +100 companies and developed +2000 digital projects. Our committed and sharp employees all work to ensure that our customers get the best possible experience with our cooperation and the solutions we provide.
No matter of project you have in mind, we can help you build it! We are always ready to share a good cup of coffee and chat about your project ideas.
We integrate our customers' system landscapes
We help you clarify which daily and manual processes you have and which can be automated so that you can use your employees' or your own time for more value-creating tasks than typing and maintenance.
To secure an effective workday, we have developed a specific integration engine. We call it KOEBT, and it is really cool!
We advise what options are available on the market to tie your system landscape together and create a seamless process.
As a web agency, we are thorough from the first dialogue
At Twentyfour, we often start our projects by implementing a Requirement Specification Project (RSP) or, more simply put, a clarification project.
An RSP with us consists of a workshop, and a physical meeting, where we, together with the customer, prepare a document that states our customer's requirements, business goals, mission, vision, KPIs, and needs.
We carry out the RSP at the beginning of a project to ensure the most efficient and valuable collaboration with the customer. In the RSP, the customer often becomes aware of other creative possibilities that weren't highlighted before.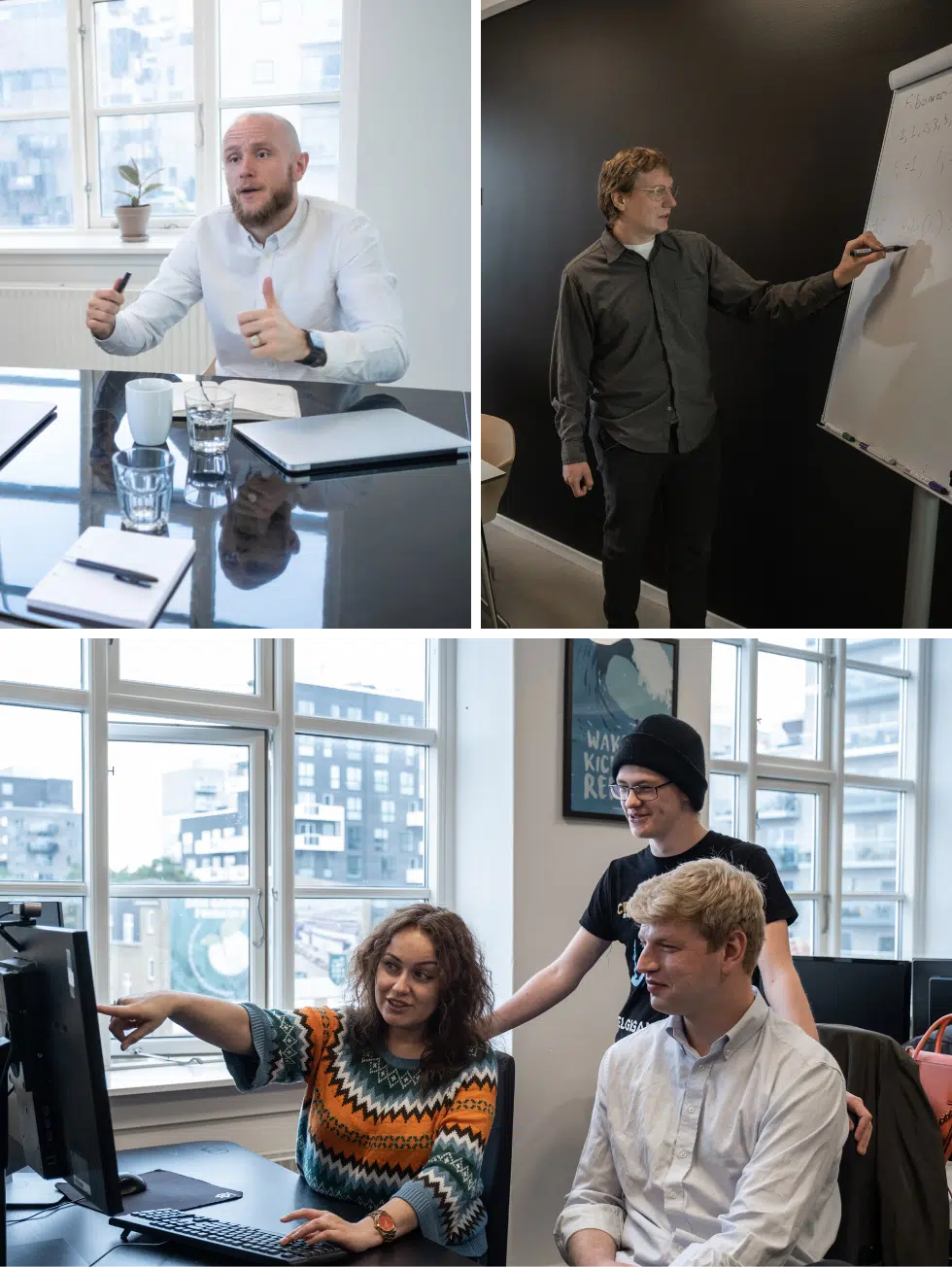 We develop, integrate, and automate digital processes and solutions
We integrate a synergy between our customers' many systems across physical and online touchpoints and the entire process, from, e.g., order and inventory management to payment and billing solutions.
We advise and build digital solutions within, e.g.,