Meet our new Communications Advisor in Twentyfour, Lise.
Lise will be working strategically with planning and executing our communication. And considering her expertise in creating a common thread in the communication in and about a company, this is something we are truly looking forward to at Twentyfour!
When Lise is asked to describe herself with three words, she says:
"Always be you." Along with a wordy, clever, and beautiful quote from Danish theologian and philosopher, Søren Kirkegaard, which we won't risk ruining by translating. But believe us when we say that it encapsulates Lise's personality, and that we were not one bit surprised that she chose to refer to a philosopher with a powerful quote.
And, of course, we have to talk about the tiny horse in the picture.
But no, although it's cute, this toy horse is not Lise's favorite thing. What is her favorite thing though, is her actual horse, which she spends as much time with as possible; on its back through Dyrehaven, at the stable, or at the track performing dressage.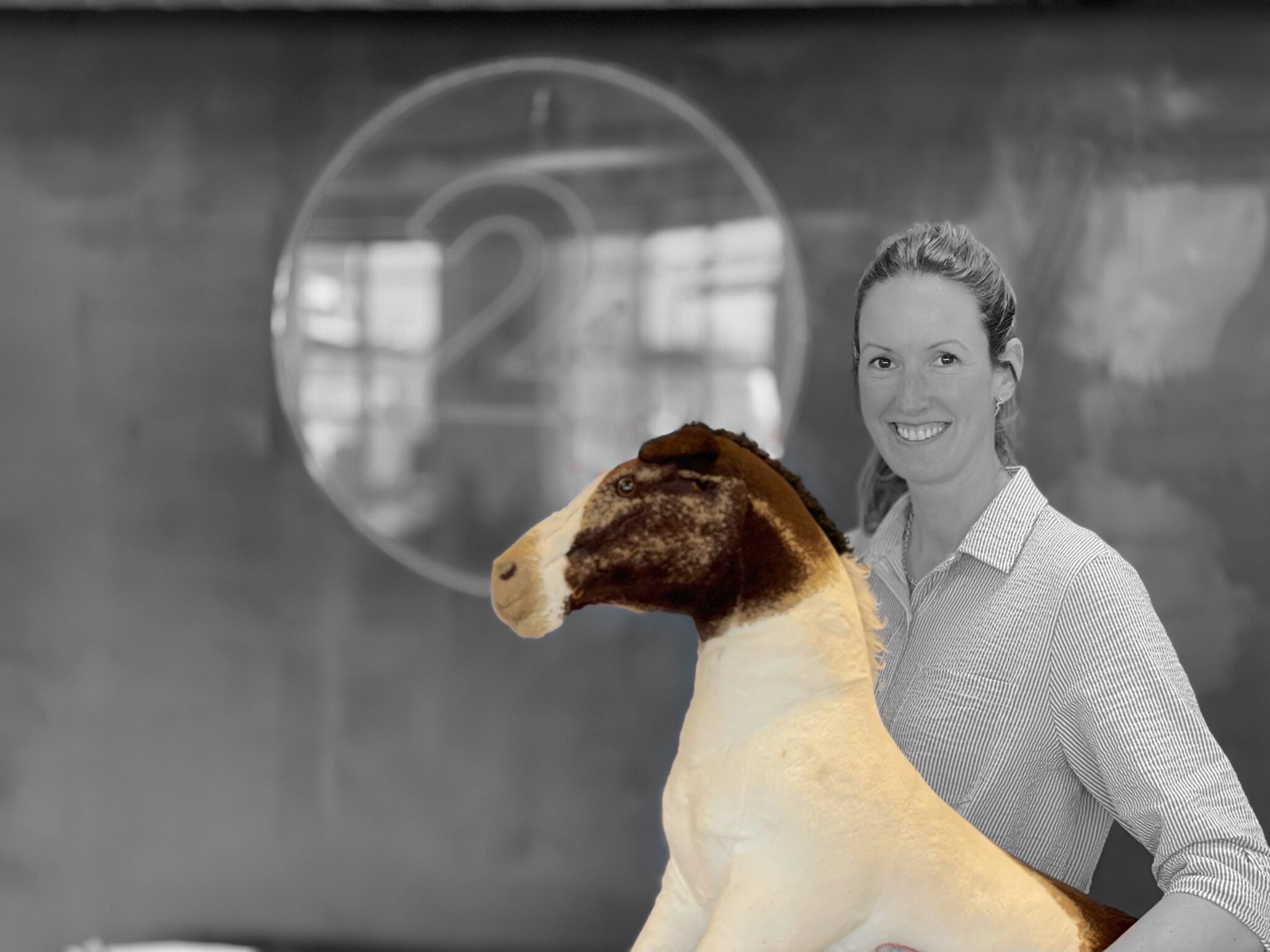 Lise holds a bachelor's in English and communication from Aarhus School of Business, which she finished in 2004. Since then, Lise has from 2009-2011 done several master courses at DMJX (journalistic text production and strategic communication). Lise has +15 years of experience as a communications consultant and advisor in medium-sized and international companies, as well as in planning and executing communication strategies and campaigns, creating intranet platforms and content, producing articles and news articles, etc. Now, we're looking very much forward to having her/his observant eyes, ears, and thoughts on our processes at Twentyfour.
On Lise's days off, you'll most likely find her in the company of her family; husband and their three children – preferably out in nature, without technology, and where the sky's the limit and there's room to be active together. It could be a long bike ride that ends with a great lunch, a big ice cream somewhere, or a walk through the forest where we have time to talk, or a trip to a historical place where we can all learn something about e.g. Denmark's history.
Welcome to the team, Lise.