Is it challenging to take over the operation of an existing website? The short answer is no! Website operation doesn't necessarily have to be that grueling, but you must know what you're doing.
At Twentyfour, we love updating, hosting, operating, and maintaining websites! It's what makes us fly out of bed in the morning! And it's fortunate because we know that many of our customers don't always find this kind of technical fuss particularly sexy, which might be related to the answer above. Everything becomes less hassle when you think something is fun and exciting.
How do we take over an existing website solution?
When we at Twentyfour start looking into helping clients maintain their existing websites, we always do what we call a "taking-over"-process.
In this process, all necessary aspects that are important to take into account are reviewed. This is both in your and our best interest. We must ensure that there is stable ground to build the best possible solution.
When we take over an existing website, we usually take over the entire technical setup of the website. And sometimes also other systems that may be connected to the website, for instance, an integration to a third-party system. In short, we are responsible for all the technical development work (code) around your website.
When we take over a website we haven't built ourselves, our mission is to gain complete control and "ownership" of the solution's well-being. In this way, you can rest assured that we are in charge of all the technical aspects of the website.
"Ownership" is to be understood in the following way; we have to be able to take full responsibility for the code. Even if we did not build it from the start.
After the handover, it is essential that we are aligned on the process going forward and that everything related to the operational side of the website points towards Twentyfour.
To be completely transparent, when we talk about website operation, it also involves hosting your website solution. With a maintenance agreement, we can be held accountable for everything regarding the operations and maintenance of the websites. Furthermore, we ensure that everything technical in your setup and the digital solution always works in unison and is kept up-to-date regarding security, speed, and updates of, e.g., a CMS system (WordPress, Umbraco, Drupal, etc.).
Our 3 step "taking-over"-process
Step #1: Where are you coming from business-wise?
First, we need you to tell us about your business and why you require help. There can be several reasons for needing technical assistance, and we need to know the reasoning. By knowing and understanding the reason, we'll best be able to do what we do best – code and develop the solution required.
The more knowledge we have about your business, your processes, your team, where you come from business-wise, and your needs, the better we can deliver what you need.
There are many reasons for changing your technical supplier. But here are some of the typical reasons we come across when we a customer wants to switch to us:
For one reason, the previous supplier's cooperation has been halted.
Internal resources and staff lack the technical knowledge to handle operation and maintenance.
The hassle with updates, servers, loading time, and general technology makes you sweat and feels "a little intimidating".
There's a desire to outsource all the technical aspects so that you can focus on other parts of the business.
Step #2: What's the technical status right now?
We need access to your technical setup! The more knowledge we can gather about the current state of your website, the better. In practical terms, there are some technical details we need to take care of before we can help you further.
And what are the things we need to keep track of? There may be several elements we need access to, depending on how advanced the website we're taking over is.
Here's a list of the most crucial elements we need access to: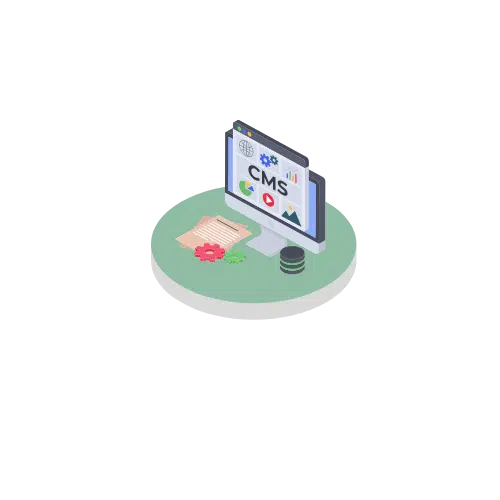 Access to the backend in your CMS system, e.g., WordPress, Umbraco, Drupal, etc. Sometimes we take over websites without an underlying CMS system – this is, fortunately, a rare case. We must have administrator access to secure proper insight into your systems' setup and data.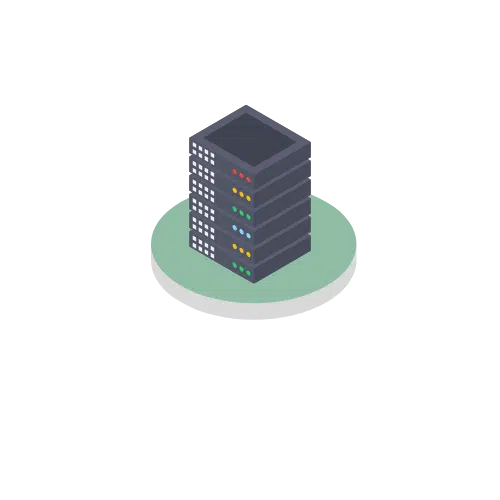 Access to where the website is hosted. Access to hosting is necessary to change and take a closer look at the basic configurations around the website, such as checking current PHP versions and troubleshooting problems. This is also where we can access the actual code on your website, which is crucial because we need to see how the code is structured and set up.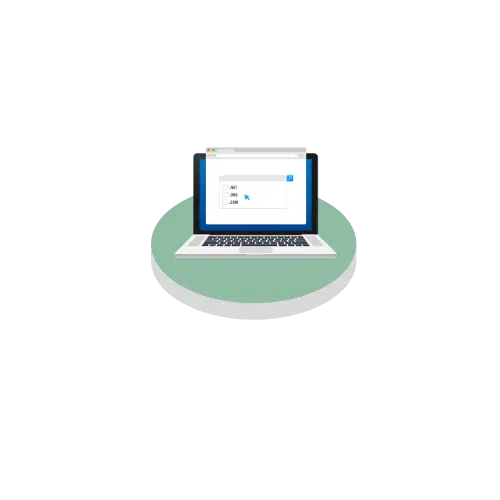 Access to where you have your domain registered. Domains are often associated with hosting a website, but this is not always the case. If we end up having to take over the hosting, it is vital that we also have access to manage the domain so that it points correctly to the website.
It is also worth mentioning that; the better a website is built from the start, the better it has been continuously maintained, and the better the process has been documented, the easier and smoother the transition process will be.
If the website's condition to be handed over is in such poor condition that we cannot vouch for it going forward, we will raise the flag and discuss it with you. We always find a suitable solution so we can move forward.
Step #3: Where are we headed?
What is the mission? What do we want to achieve with our collaboration? Are there any specific measures you have thought about in relation to your website? It could be a new function or an integration with, e.g., your newsletter system.
These kinds of questions are also important to have answered! In this way, we know what you need business-wise and what the status of the technology is right now. Furthermore, we get to understand where we need to take action to ensure we are headed in the right direction from the start and that we create value together with you.
---
After all, it's about you feeling safe knowing your website is fully functional and working as it should. As a web agency, we are here to ensure that this benefits your business and delivers value to you and your customers!
When we are well acquainted with your business, you don't need to worry about the technical stuff. Instead, you and your team can focus on more exciting tasks and activities in your business.
And don't worry, we've done this kind of work at least 1.000 times before! If you don't quite know all the details about your website or don't quite have insight into the technical area, etc., and you just need help with the technique, we will most likely find a good solution for the proper setup. That's why we are here!
So if you are starting to develop some frustrations from the operational side of things, then let's have a chat about how we can help you.