On any user-friendly digital platform or website, UX and UI design are implemented. Digital design can do wonders for your online business, especially when attracting and retaining customers. More and more people are becoming aware of that, and in line with an increasing demand for good design, we have expanded our design department.
We are very delighted to announce that UX/UI designer Kasper Nikolajsen Dahl has accepted to come on board with us at Twentyfour.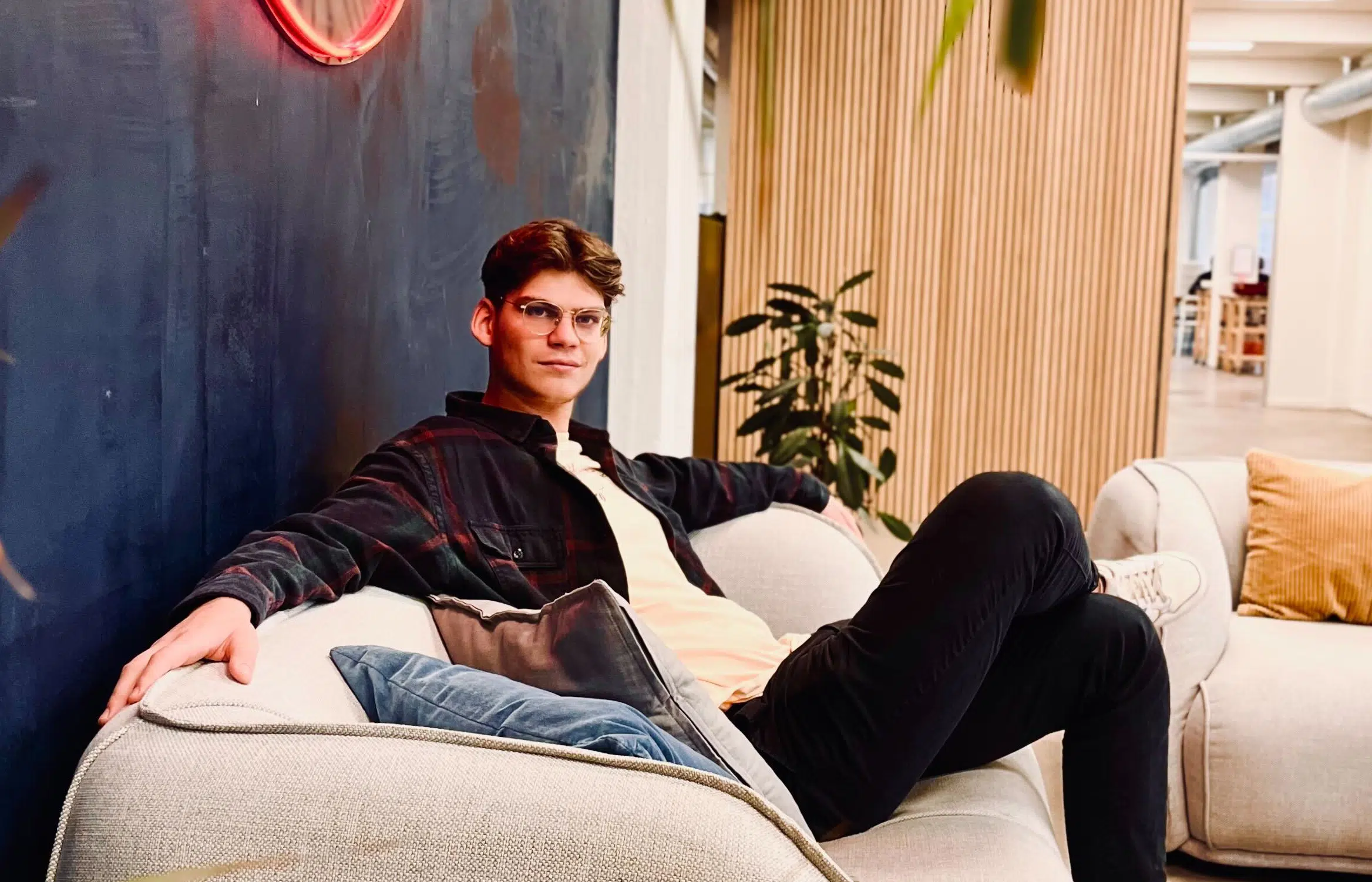 On November 1st, 2022, Kasper became part of the design unit in our development department. Kasper has a background as a multimedia designer from KEA and is exceptionally sharp in his field!
Generally speaking, Kasper works with design; especially, he sits with tasks such as designing mockups and prototypes, which our developers will later code. In addition, Kasper does a lot of UX research and testing, which helps ensure user-friendly web solutions.
It is a pleasure to have Kasper on the team, and his professional profile is an excellent match for the design team and the rest of the development department.
"As part of the team, I feel heard and have already influenced decisions and processes. I have also been given good opportunities to improve my skills and learn new things, e.g., I have just helped develop some of the websites I have designed. It's been a great challenge, and I'm looking forward to getting more of them!"
Kasper Nikolajsen Dahl, UX/UI designer i Twentyfour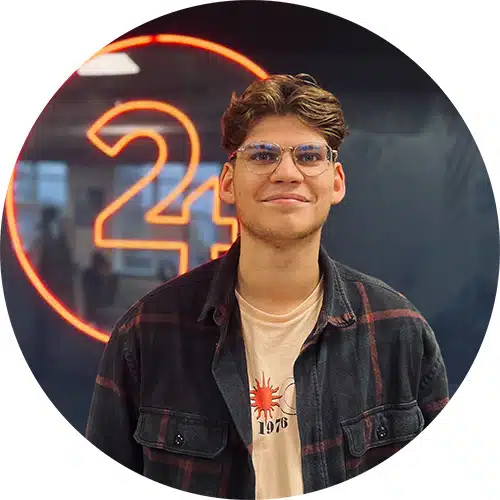 What is UX/UI design, and why is it important?
UX (User experience design)
Briefly, UX design is an abbreviation for "User Experience Design". As the name suggests, it is about creating a good user experience – an experience that aims to create a positive feeling for the user.
UX design is about understanding the user journey. Specific work is done to identify and solve the user's problems and challenges, so the online journey becomes as streamlined and relevant for the user as possible.
UI (User interface design)
UI design is an important part of UX design and stands for "User Interface Design". It refers to the interface, which is the point where the user interacts with a specific type of device (e.g., a smartphone, tablet, or computer) by clicking on or using the touch screen.
To achieve a great UI design, the interface must have high functionality, be intuitive and at the same time be aesthetically pleasing and attractive to the user.
UX and UI design go hand in hand with each other – they work together to create the best user experience!
Your benefits of a good UX/UI design
According to Forbes, statistics from a major American study show that, on average, a financial gain of $100 is achieved for every dollar invested in UX design.
Hubspot writes that the biggest reason users leave a website is poor UX/UI design. This applies especially if the website is too slow or if it is not intuitive enough.
These are just two of many studies that support the importance of UX/UI design. Below we have compiled a list of what a good digital design can mean for your business.
5 advantages of a UX/UI design
You gain a competitive advantage in terms of attracting and retaining customers. The more intuitive and aesthetically pleasing your website is, the easier it will be to build trust with visitors.
You maximize your earning potential because knowing the user journey makes converting visitors into real buyers easier.
You can easily collect valuable data about user behavior. Based on the results, you can continually adapt and adjust relevant offers and makes the experience relevant for the user.
You can optimize your resources because through the UX/UI development process, you can constantly be ahead of the curve, estimate and anticipate the user's needs, and thus work as efficiently as possible.
You reduce unnecessary development costs. Knowing your user's behavior allows you to design your website or platform effectively, thus minimizing easily avoidable errors.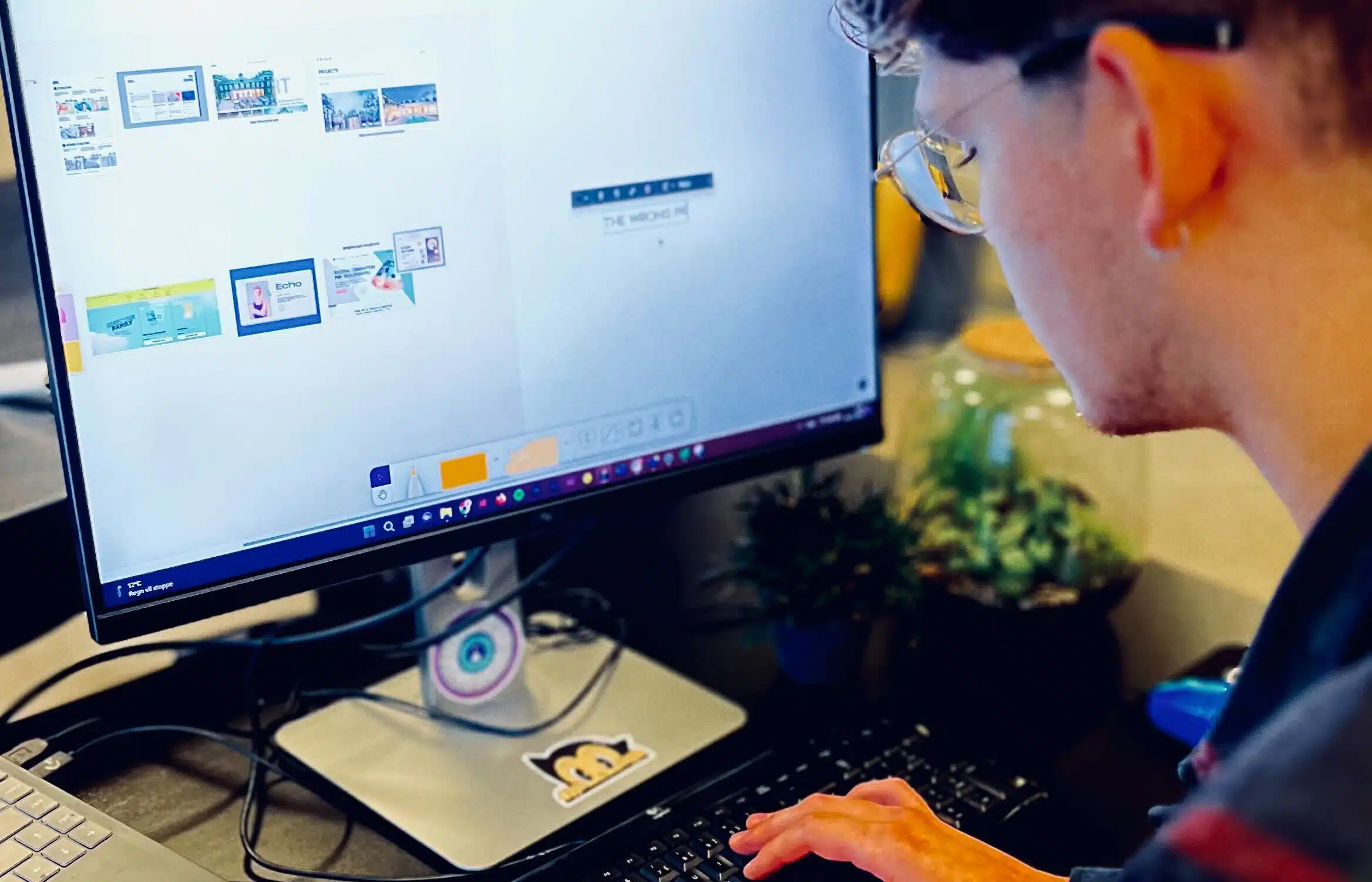 One of the building blocks of our business is to build tailor-made solutions for our customers, and our solutions always incorporate UX/UI design to one extent or another.
Until now, we have been quiet about this area of our work and want to change that. UX/UI design is, on par with development, enormously important for building the most optimal digital solution and user experience.
We are really proud of all the designs we have created over time, and you can see some of them here.
Do you have design dreams for your website, webshop, or something completely different? Then you can book an informal chat with one of our digital advisors and design people.
We look forward to hearing from you and helping you with your future design endeavors!