There are more than 55.000 available plugins for WordPress, which is an overwhelming amount. With so many options, choosing a plugin can easily create confusion. Luckily, it isn't "rocket science" to choose a plugin for WordPress if you narrow it down to:
What is the purpose of your website? What are you doing to use it for?
What kind of features and functionalities must your website contain to be helpful in your daily work?
Why use plugins for your WordPress website?
Consider WordPress plugins as building blocks. You use them to "build" different functions on your website. Generally, there are some "standard" functions that websites either should be able to do or contain. By functions, we mean scaled and high-resolution images, contact forms, newsletter subscriptions, SEO, performance in load speed, security, anti-spam, and analytics in website data such as traffic, user activity, conversions, and so on.
Specifically, plugins for WordPress are helpful when adding and securing functionality on your WordPress website.
We need to mention that plugins aren't the only solutions when adding functionalities to your website. Sometimes it's more suitable and relevant to develop customized parts or the whole website by coding. This way, you obtain customized and adjusted functionalities that suit your website and business needs. However, using plugins can, without a doubt, get you a long way.
Our recommended plugins for WordPress
As already mentioned, there are many different plugins for WordPress. Due to the number of different options, our recommendation list is actually longer than shown here. To make the decision-making of plugins more manageable and to ensure that we aren't publishing a blog post with +1.000 pages, we have listed 10 solid plugin options for you.
We have recommended each plugin within different categories such as SEO, anti-spam, optimization, etc. After reading this blog post, hopefully, you can add some (more) useful and relevant plugins to your WordPress website.
Before you dive into our list of recommended plugins, we want to make a quick disclaimer! In this post, we recommend one plugin within the different categories to broaden the options of plugins. Furthermore, we have added "bonus" suggestions in continuation of the listed plugins, so you get some additional opportunities.
Yes, we just couldn't keep the list to solely 10 😅
It's a coincidence that Yoast SEO is the first plugin on our recommendation list – it's true! But still, we must state the importance of SEO; therefore, we cannot avoid this plugin.
Yoast SEO is probably one of the most popular SEO plugins for WordPress. The plugin provides a vast amount of help regarding your SEO work. It makes the optimization of pages and posts more straightforward, which potentially helps you increase your ranking on search engines.
Yoast SEO is both user-friendly and helpful, whether you're new to SEO or already an "SEO shark". Another benefit of Yoast SEO is that it comes with different templates for, e.g., titles and meta descriptions, which ensure that you, going forward, know how to create SEO information according to best SEO practices.
Oh, and we also need to mention that Yoast SEO analyzes your content and its readability. This way, you achieve a great balance of quality content and SEO on your website.
Why do we recommend Yoast SEO?
We are excited about Yoast SEO, especially our marketing team – it makes their SEO work much more efficient! Yoast SEO is a fantastic plugin for WordPress with many features that you can use to create and optimize great content on your website for organic search.
If you're interested in checking out some other SEO plugins, we suggest you check these out: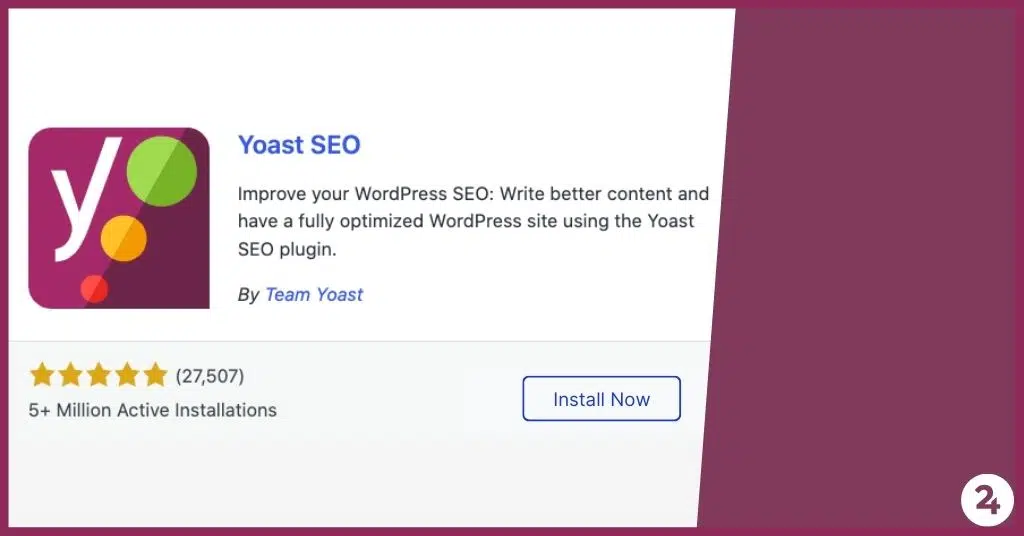 The increase in digitalization, unfortunately, follows an increase in the hacking of digital systems. According to SMV Denmark, every 4th company in Denmark experienced a hacker attack in 2021. Websites are frequently more exposed and gradually becomes an easier target for hackers. Therefore, you must make sure to protect your systems.
With a security plugin such as iThemes Security, you have the option of securing your digital system, whether it's a website, blog, webshop, etc. iThemes Security provides several security templates adapted to different kinds of web types.
You must think about what kind of security methods does iThemes Security ensure? Well, you get more than 30 ways to protect your website and users from potential security breaches. With iThemes Security, password expiration, two-factor authentication, reCAPTCHA, and malware-scanning are just a few of the protection methods you can use on your website.
Why do we recommend iThemes Security?
We are huge fans of iThemes Security, which is on our own list of enabled WordPress plugins. iThemes Security is an effective and helpful plugin that makes your website more secure. The plugin is packed with different security features, which all harden your website against potential hacker attacks.
If you're interested in checking out some other security plugins, we suggest you check these out: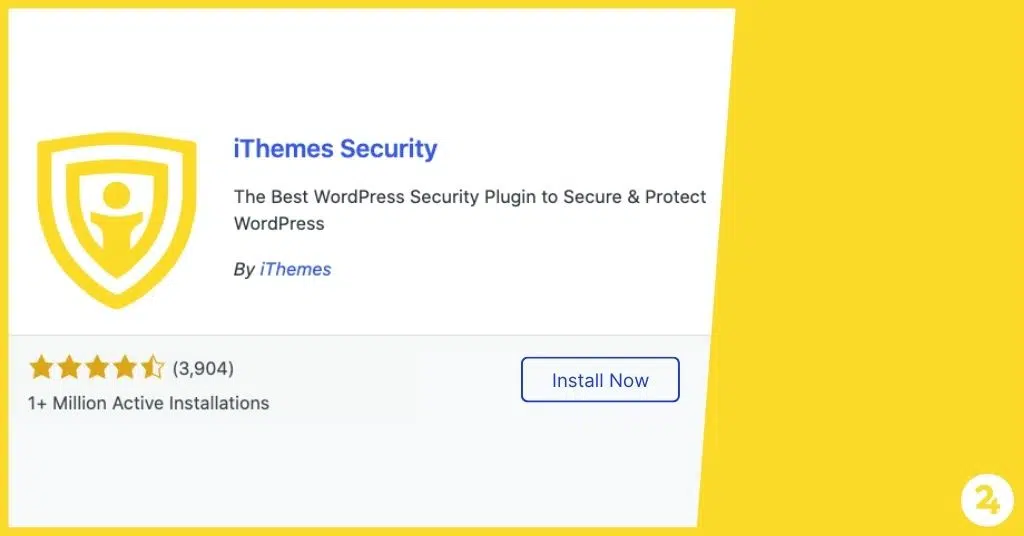 How is your website going to look? What is it going to be able to do? How is it going to be built? This is a small selection of questions that arise when creating a new website. Luckily, countless page-builder plugins can help you.
Elementor is quite a popular and leading page builder for WordPress. And there is a reason for that. With a plugin such as Elementor, you can build a website with a simple and user-friendly "drag and drop"-function – speaking of building blocks. Oh, and it doesn't require code!
Elementor is a well-liked page builder plugin due to its user-friendly interface, simplicity, widget options, and compatibility with many WordPress themes. The plugin is especially a favorite among new website builders/owners and those uncomfortable with coding in WordPress.
Why do we recommend Elementor?
Elementor has many functions and possibilities when building a website without code. The plugin contains many well-developed elements that you can easily add to your various web pages.
If you aren't fond of coding, Elementor is a good choice. But if you have some thoughts about creating a website with specific elements and functions, reach out to us and let us hear about your website ideas – we will gladly help you and take care of the code 😉
If you're interested in checking out some other page builder plugins, we suggest you check these out: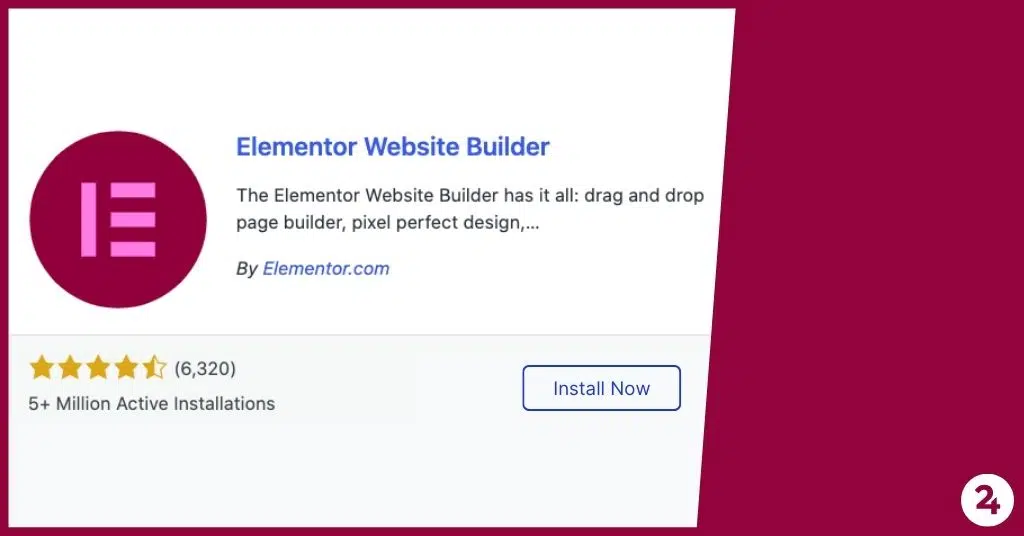 Including marketing in your business strategy is essential if you want to grow your business – and that's just how it is. But how can you make your marketing effort more manageable? With the use of HubSpot.
HubSpot is a CRM that allows you to manage your marketing activities in one place. The plugin makes it possible for you to manage your various contacts, follow and track both your leads and conversions, build and analyze newsletters, and engage with users on your website through contact forms, chatbots, and much more. At the same time, HubSpot makes it possible for you to collect user data so that you can continually deliver relevant and targeted content on your website.
Besides having many functions that make it easy and manageable to create targeted marketing, HubSpot analyzes and measures all of your marketing activities, which you continuously can monitor in a dashboard. This way, you can optimize your marketing efforts and ensure that your users have a great user experience on your website.
Why do we recommend HubSpot?
If you're interested in a plugin that ensures that you can efficiently deliver relevant marketing, create and maintain good user journeys on your website, and at the same time gives you analysis and data on the whole platform – then HubSpot is the plugin!
If you're interested in checking out another marketing automation plugin, we suggest you check this out: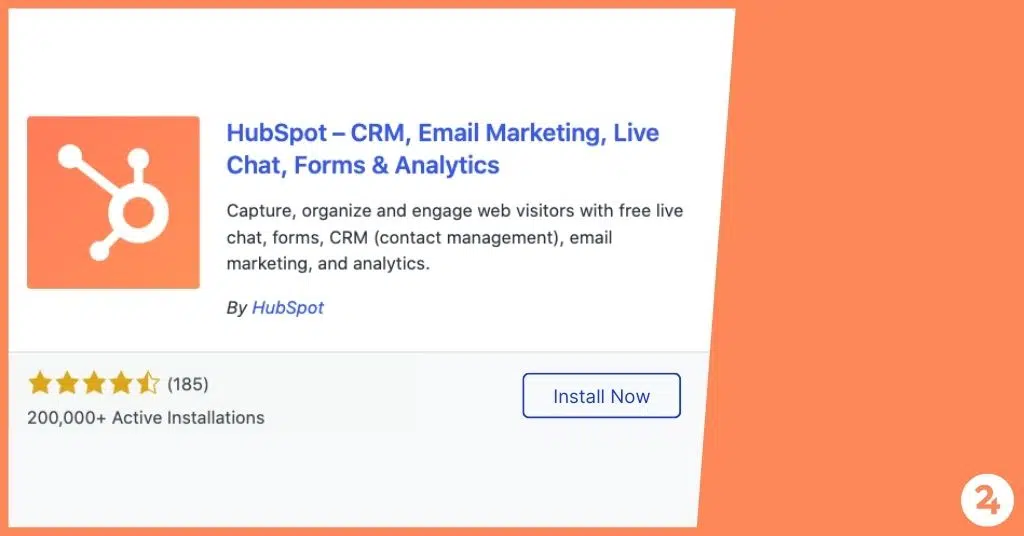 You can find a lot of bullets of "things-that-must-not-go-wrong-on-the-website". Data loss or cracking your website is definitely some of them! Luckily, UpdraftPlus can help.
UpdraftPlus is a WordPress plugin that makes regular backups of your website. It restores lost data, which gives you great security and fewer worries. Furthermore, UpdraftPlus allows you to activate older versions of your WordPress website if an error or technical crash should occur with your current version.
With UpdraftPlus, you can easily create and restore, schedule a suitable routine, and store all your backups in Cloud Storage services such as Google Drive and Dropbox.
Why do we recommend UpdraftPlus?
UpdraftPlus is one of the most backup plugins for WordPress, which more than its 3 million downloads indicate. With a backup plugin such as UpdraftPlus, you ensure that your data and older website versions always are backed up and available if a technical breakdown should occur.
And then there is even greater security because you can transfer your backups to your Cloud Storage services.
If you're interested in checking out some other backup plugins, we suggest you check these out: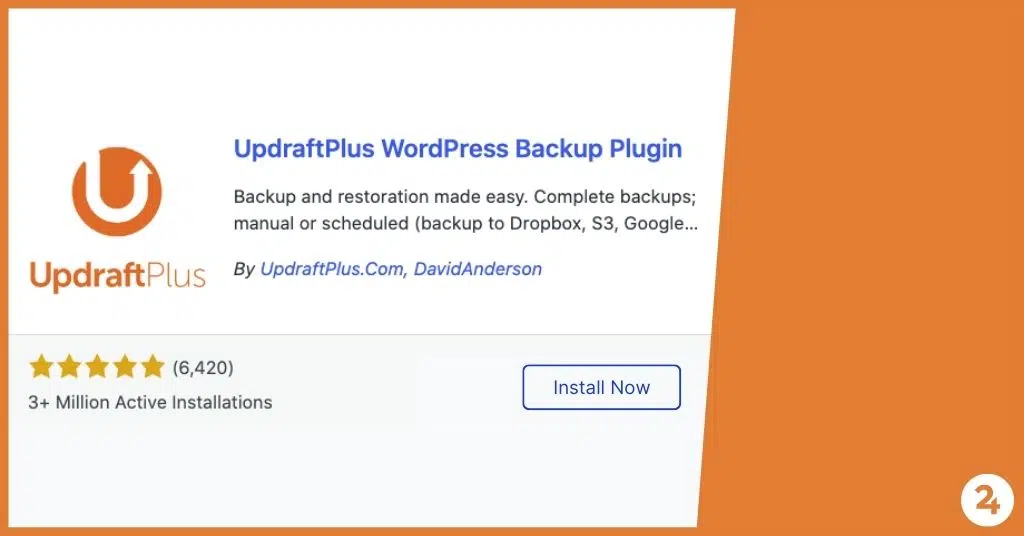 Are you considering selling products or services on your website? Then WooCommerce is the plugin you should choose.
WooCommerce is an e-commerce plugin for WordPress (in fact, WordPress and WooCommerce are developed by the same company, which makes it a perfect match). With a plugin such as WooCommerce, you can transform your website into a functional webshop in no time.
Why is WooCommerce such a popular e-commerce plugin? It's due to its many functionalities and endless customization options. With e-commerce, you can:
Sell whatever products or services you want.
Set your desired and valid currency or currencies.
Display user reviews and ratings.
Add both sorting and filtering functions.
Upload unlimited images to your products.
Create and activate subscriptions.
Yes, the list of WooCommerce functions goes on.
Why do we recommend WooCommerce?
If you already have a WordPress website, it's apparent that you choose WooCommerce as your e-commerce plugin. WooCommerce is one of the most used and popular e-commerce plugins due to its great customization options and features. Another nice part is that the core functionality of WooCommerce is free.
Here at Twentyfour, we have extensive experience with WooCommerce, which provides great satisfaction for those of our clients who run an e-commerce business. Therefore, we recommend WooCommerce as your e-commerce plugin!
If you're interested in checking out some other e-commerce plugins, we suggest you check these out: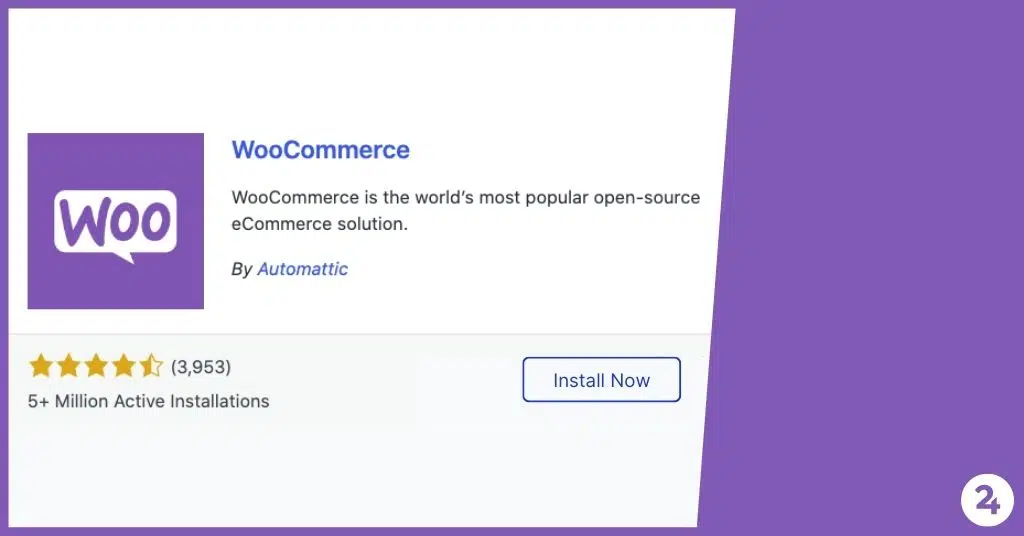 MonsterInsights is a quite popular Google Analytics plugin with more than 3 million active installs in WordPress. There is a reason for that. MonsterInsights is a thorough and complete Google Analytics plugin that brings a lot of valuable insights about your website.
With MonsterInsights, you can easily connect the plugin to your WordPress website and directly start measuring and evaluating data in your WordPress dashboard – and speaking of dashboard! MonsterInsights ensure that you constantly have an active Google Analytics dashboard that shows you present and useful data about the traffic and user interactions on your website.
In addition, MonsterInsights comes with customized reports making it possible for you to set up your desired dashboard and statistics essential for you and your business. The plugin is a powerful tool that helps you discover what works or needs to be optimized on your website.
Why do we recommend MonsterInsights?
Google Analytics is a locked tab in the web browser, as statistics and web traffic tracking are essential to your daily work life when you operate a website. With MonsterInsights, you can measure relevant and current traffic in the backend of your WordPress installation via the Google Analytics dashboard.
It makes it much more manageable when you have everything gathered in one place. Because hey! It is pretty awesome that you are already in WordPress to quickly manage any fixes or improvements that will increase your visitor number even more.
If you're interested in checking out another analytics plugin, we suggest you check this out: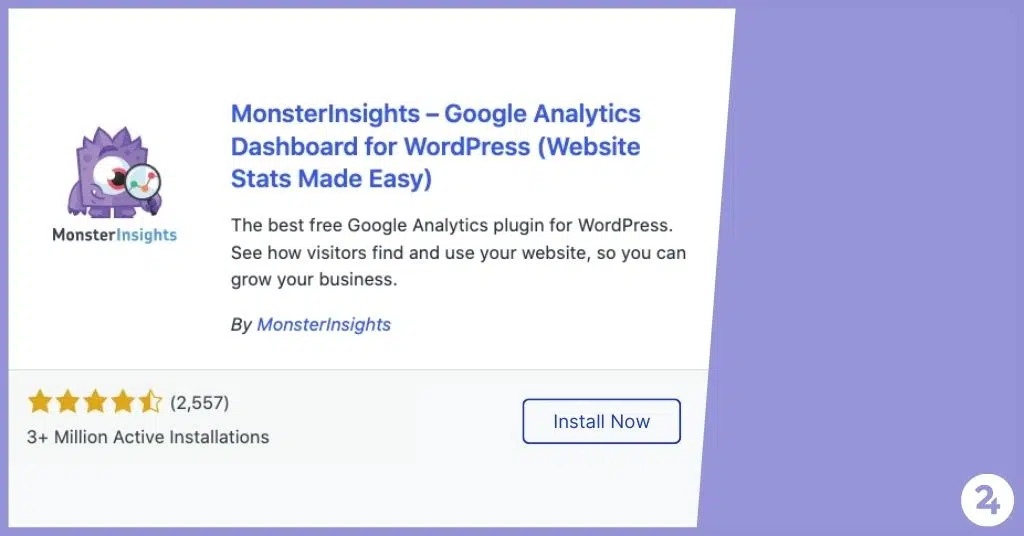 One of the things you don't wish for your website is that it gives your users a bad experience, such as slow loading time of content and images and poorly adapted elements to the web page. If you want to avoid this and minimize your worries, you should acquire WP Rocket, a premium plugin – but worth every penny!
WP Rocket is a really helpful and valuable plugin for caching. And just to clarify. Caching is when your web browser temporarily copies and stores data and files, i.e., that data is saved on the website you're visiting. So when you visit the same page next time, data and content are cached and, therefore, load faster.
As soon as WP Rocket is activated, the plugin is already implementing its optimization features on your website. These include faster loading time, activation of several types of caching and preloaded content, reduced CSS and JavaScript files, GZIP compression, and more.
As mentioned above, WP Rocket is a premium plugin that isn't free like some of our previous recommended plugins. However, it's a valuable plugin that ensures users on your website have a great experience. Furthermore, WP Rocket is e-commerce friendly which makes it compatible with webshops.
Why do we recommend WP Rocket?
There is nothing to argue about when getting an optimization plugin. We use WP Rocket in Twentyfour and are fond of its functions, ease of use, and effectiveness, optimizing everything smoothly.
If you're interested in checking out some other optimization plugins, we suggest you check these out: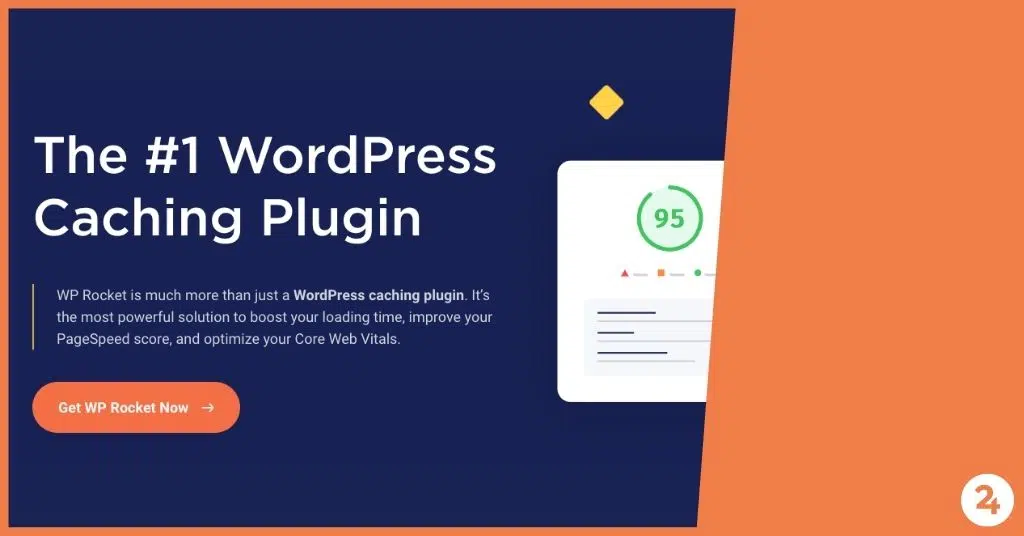 Do you want to save time and avoid the unnecessary hassle of cleaning up spam? An anti-spam plugin such as Akismet can help you with that. Akismet is a well-used plugin for WordPress due to its extensive anti-spam features. The plugin helps scan and check contact form submissions and other suspicious requests, keeping your forms free of spam.
Akismet is relatively straightforward. Once you have downloaded and activated the plugin, it instantly and automatically scans your website for spam. Akismet allows you to see comments and requests filtered out and assess which blocks you think are relevant to remove or keep.
Why do we recommend Akismet?
Spam is bothering and time-consuming because you have to clean up irrelevant inquiries several times a day, especially in your mailbox. With Akismet, you don't need to spend countless amounts of time dealing with spam. The plugin secures that only relevant inquiries are coming through its spam filter.
If you're interested in checking out some other anti-spam plugins, we suggest you check these out:
Do you want to make it possible for your users to contact you fast and easily? Choose a contact form plugin such as Contact Form 7. It is one of WordPress's most popular contact form plugins and is free!
Contact Form 7 is a simple plugin where you can create, manage and customize contact forms to fit your website perfectly. All the available forms have reCAPTCHA and Akismet functions, limiting and preventing spam.
Why do we recommend Contact Form 7?
We use the Contact Form 7 plugin on our website and are satisfied with its functionality. The plugins have several contact form templates you can use and adapt to your website. What also makes Contact Form 7 a great plugin is that it's simple to integrate with other systems, such as your email and newsletter system.
If you're interested in checking out some other contact form plugins, we suggest you check these out: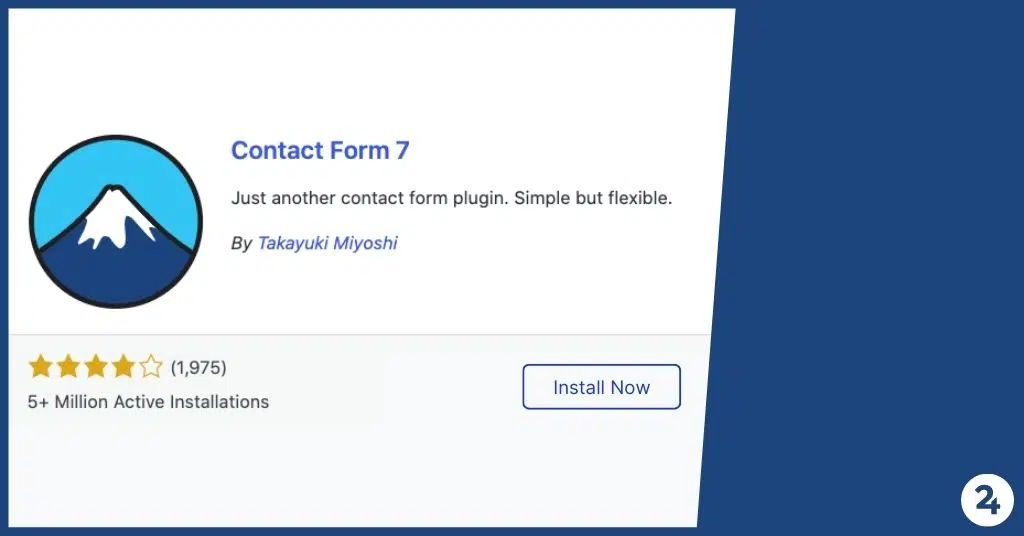 Before you move on from here!
To summarize, there are countless plugins available for WordPress. Plugins are necessary to secure a fully functional and interactive website – it's almost impossible without plugins.
The best way to navigate in all the different plugin options is to be critical of the needs and purposes of your website. Otherwise, you can quickly be lost in plugins with great features and reviews without necessarily needing them. We hope our 10 recommended plugins and alternative suggestions can help you along the way.
Before you move on, we want to draw attention to the importance of you continuously ensuring that your plugins are updated. As with any other digital system, there is a risk of potential security breaches and deteriorated performance if you use outdated versions of your installed plugins. Fortunately, you can leave a web agency, like us, in charge of the operation and maintenance of your website. This way, you can ensure that your website is always up-to-date and stable.
We hope this blog post has given you more information about the importance, possibilities, and functionalities of plugins for WordPress. If all this plugin "stuff" still seems a bit unmanageable and confusing, give us a call, and let us help you with your WordPress website and the plugins that might be relevant to you.