Perhaps, you've made the necessary analyzes of your company, the market in your industry, and your competitors. You know your target group, and you have the right product or service/concept. Now it's time to get a great webshop! Or maybe you already have one that needs to be optimized to become more competitive. But where do you start, why is it so important, and how do you get there?
Your webshop is your most important competitive parameter
Search-engine data shows, according to Techweez, that 55% of all visitors spend less than 15 seconds on a website. Therefore, if visitors stay on your webshop, you must deliver a good and streamlined solution as possible.
Statista predicted that by 2021, there would be 2.14 billion digital consumers over the age of 14 worldwide. Those numbers are rising, and it's no surprise that many people buy goods and services online.
The buying process is often part of a longer digital consumer journey. For example, consumers meet your brand on social media, web searches, mobile apps, and your website.
Your webshop is one of the most important touchpoints in the digital customer journey and, therefore, your most important competitive parameter. It's your store, cash register, product- and services, and this is where you can make a crucial difference in whether visitors become customers and whether customers feel like revisiting you.
Tip #1: Create value with the user experience on your webshop
When it comes to webshops, the competition is fierce. Therefore, it's crucial that you know your business value and USPs (unique selling proposition)! Your business value and USPs are what make your business unique and set it apart from your competitors.
Once you have identified this, you have a good starting point for designing a great user experience.
Today, consumers have high demands and expectations for the quality of their experience when they visit a webshop. A recent global survey by Salesforce, based on 15.600 online consumers, shows that 80% of consumers believe that the overall experience a company manages to create is as important as the products and services it sells.
The user experience is a holistic process that concerns everything from your front page to the interaction with the rest of the webshop, and there are many aspects to consider.
5 of the most important elements to create a good user experience and competitive webshop 🎯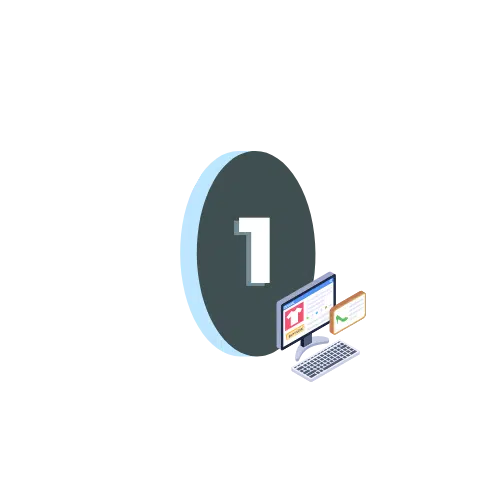 Great visual design
If a webshop is to capture the interest of consumers, it must have a sleek visual layout that creates trust, security, and a desire to buy. The design should match your business and consumers' possible expectations of your brand.

A good tip is to conduct user surveys that make you more aware of what your customers want and need.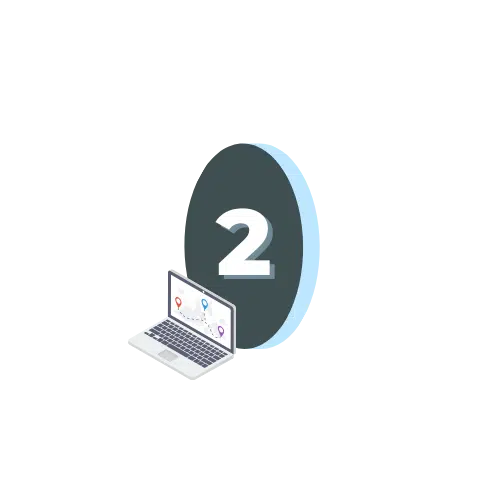 Easy navigation and user flow
Make it easy and clear to navigate around your webshop. NNgroup describes how most people scan web pages in an F-shaped pattern – from top to bottom and from left to right.

For example, place your dropdown menu in the top right corner, where most people expect to find it.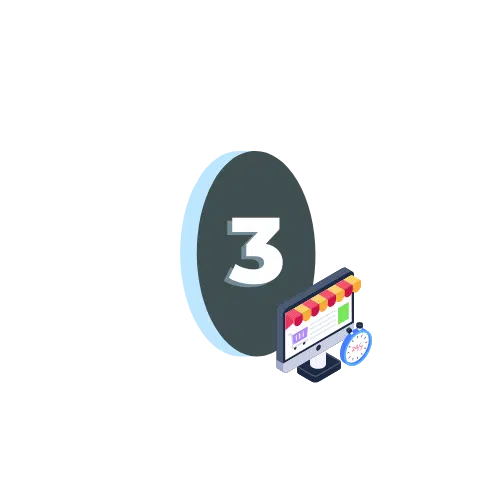 High load speed
A survey conducted by a digital marketing agency Akamai shows that 53% of consumers will leave a website that is more than three seconds to load. So you will potentially lose over half of your customers if your webshop is too slow.

In addition, the load speed of a website influences the purchasing decision of as many as 70% of online shoppers. That is why it's so crucial to have a fast webshop.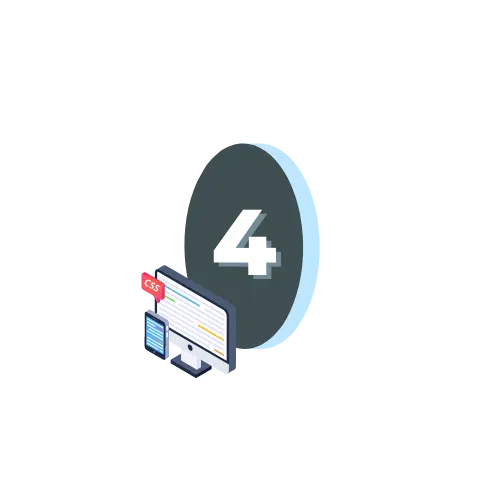 Responsive website (tablet and mobile friendly)
According to TechJury, 72.9% of all e-commerce sales in the United States in 2021 came from mobile devices. 21.5% of all consumers globally use their smartphones to discover new brands and products.

So, it's a no-brainer that your webshop must be tablet and mobile compatible.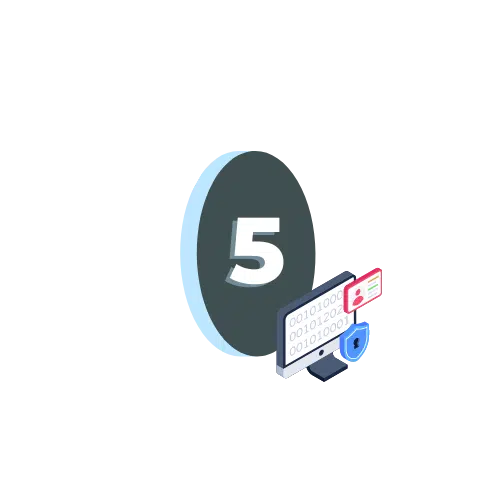 Create security and safety
Only 48% of consumers, according to Salesforce, say they generally trust companies. You can create security by, eg., guaranteeing data protection and using well-known payment systems such as MobilePay and Klarna.
Tip #2: Choose the right web system
It can be a jungle to decide what web system you will use as your company's online storefront. The possibilities are many, and most systems can do more or less the same thing. Only the imagination sets limits to what is possible to develop! Where the systems differ from each other is in the details, which is ultimately crucial to the site's usability.
When choosing a web system, looking at price, features, usability, and customer support is relevant.
Here you get our bid on 3 great web systems 💻
Advantages: Magento is suitable for more extensive and advanced webshop solutions. In Magento, you have the opportunity to develop and tailor your webshop precisely.
Disadvantages: It requires strong technical skills to work and build in Magento.
Advantages: Shopify is an easy system to work in, no matter your technical level. Therefore, Shopify is a popular choice among smaller and newly established webshops.
Disadvantages: In Shopify, there are only a limited number of modules for building your webshop. It limits your design options if you want a specific structure and visual expression.
Advantages: WordPress has, via WooCommerce, built an e-commerce solution, which lies between Magento and Shopify in advancedness. WordPress is easier to work with than Magento and offers more creative options than Shopify.
Disadvantages: Ease of use is secondary, as WooCommerce isn't built to be a shop as, e.g., Shopify.
Tip #3: The technical measures must be in order
First, it's crucial to clarify whether your technical setup can handle the traffic you have or expect to get.
The size of your product catalog is a determining factor in how comprehensive your technical setup should be. Regardless of size, it's a good idea to automate as many processes as possible and gather your data in one place.
How do you automate your processes and collect your data?
Your product data, billing data, etc., are typically stored in an ERP system (financial management system) or a PIM system (product information management system). These systems should be linked to your webshop to decode data easily. When a customer, e.g., purchases on the webshop, the information goes to the ERP system, where inventory, invoices, etc., are automatically updated and sent.
Most companies have many different systems, such as financial systems, inventory management, freight calculation, etc. The larger your company is, the greater the need for more systems. Therefore, it's vital to have a good IT architecture that dynamically connects your systems to your webshop.
Therefore, you should integrate your systems smartly with a technical integration platform rather than integrating the systems individually, which is messy and impractical. An integration platform is cheaper, more secure, and saves you a lot of daily time. Furthermore, it will make it easier if you change the webshop or CRM system.
Tip #4: Make your webshop easy to find
When your webshop is ready, your customers need to find it. First, it requires that you have a good domain name that matches your company name or describes your business.
You can advantageously have more domains connected to the webshop. The more domains you have, the easier you can manage the traffic. This will involve incorporating technical search engine optimization (SEO) based on best practices and a good content marketing strategy, including paid advertising campaigns.
Tip #5: Assemble a great team
To be successful with your webshop, it's an important factor that you have the right team. Do you have the necessary resources and develop skills to handle the operation, the number of customer inquiries, and your webshop's ongoing maintenance?
For example, if you have a less established webshop, or your team is simply not equipped to handle the technical tasks in-house, it can be a good priority to outsource a larger or smaller part of the work to a web agency with professional developers.
It's also essential to be clear about what you want to achieve. Forbes describes the importance of identifying specific KPIs to optimize your business and make it easier to stay focused. At the same time, it will make it easier for you to track down what resources you need in your team.
Your 3 most important takeaways!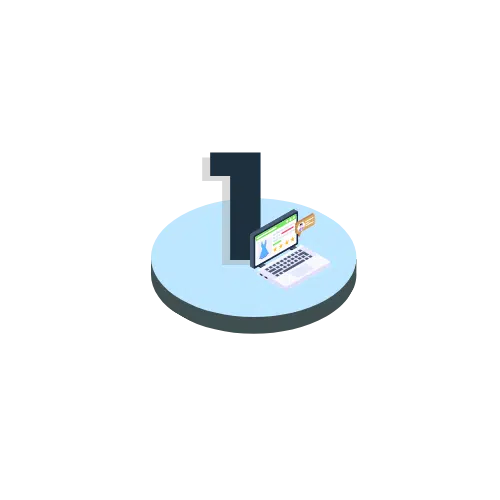 Prioritize creating an all-around excellent user experience so that your customers choose you and your webshop over your competitors.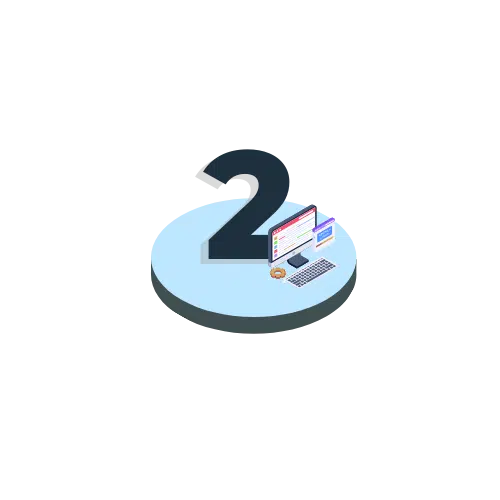 Have a professional setup! It's not enough that your webshop looks professional and inviting. Your backend must also be in order. So make sure the technique is working!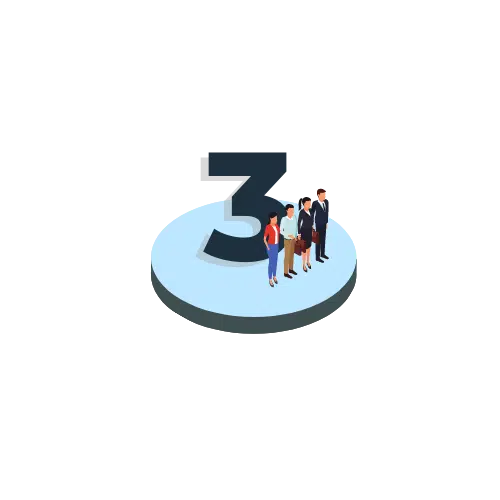 Choose a team that can handle the technical tasks that your company needs. Consider whether you need more time or to ease the workload. If necessary, seek professional technical assistance.