Our awesome frontend developer, Oliver, primarily works with creating custom themes and solutions for clients. One of Olivers' important focus areas is communication. In this way, he makes sure to stay on track with the projects he's working on.
From time to time, Oliver works with more backend-focused tasks. Some of these tasks are e.g., making KOEBT integrations and database work.
Furthermore, Oliver also works on improving the workflows within our frontend development team. This work is mainly focused on optimizing the development processes we use internally in order to improve the efficiency of our web team.
When asked what he does best within his area of expertise, he said:
I always try to look for improvements in the way things are being done, and if I see opportunities for change and betterment, I challenge the current ways things are being done and try to better them for everyone.

Oliver Lauridsen
An active and summer-happy Christmas troll
When Oliver is asked to describe himself in 3 words, he answers:
I'm an extrovert by design. I'm a summer lover and I deeply enjoy drinking wine in the sun, trying out new sports and going on ambitious hikes during heat waves, that often leave my friends in tears due to the sheer amount of blisters on their feet.

Oliver Lauridsen
With his sense of humor and ambitions, he is a perfect asset to our team, and we enjoy working with him every day!
Even though Oliver loves an active and sunny summer, Christmas is his favorite holiday. He loves the coziness and happiness everyone expresses during the holiday. Especially, he enjoys the way people smile when they wish each other a ''Merry Christmas'' ????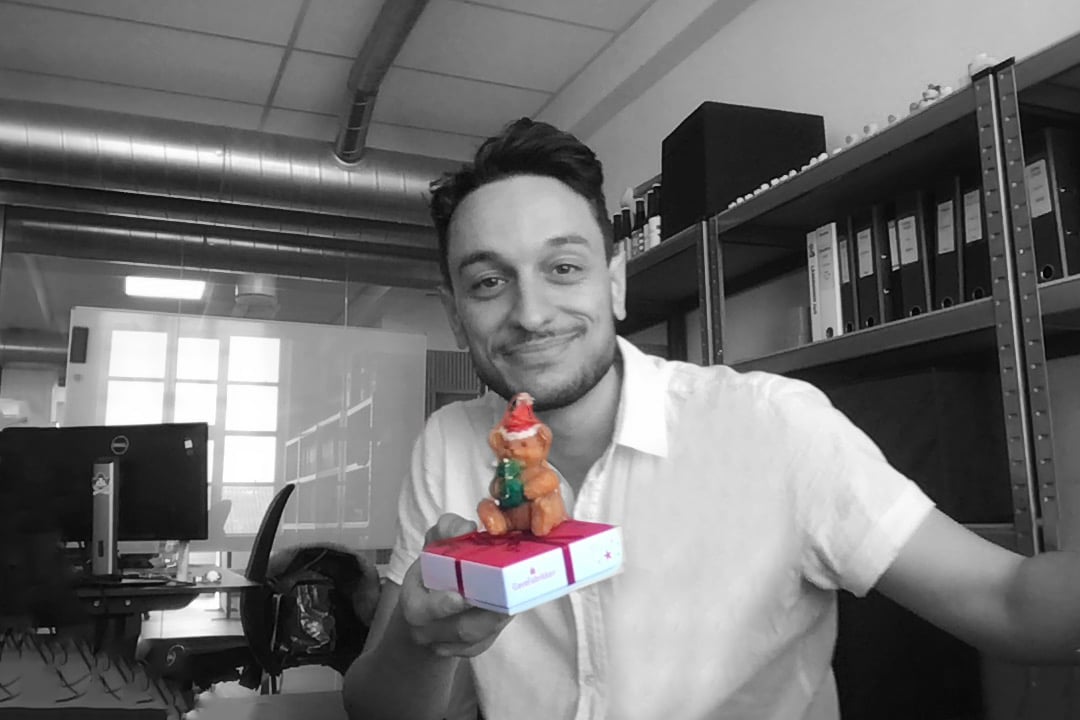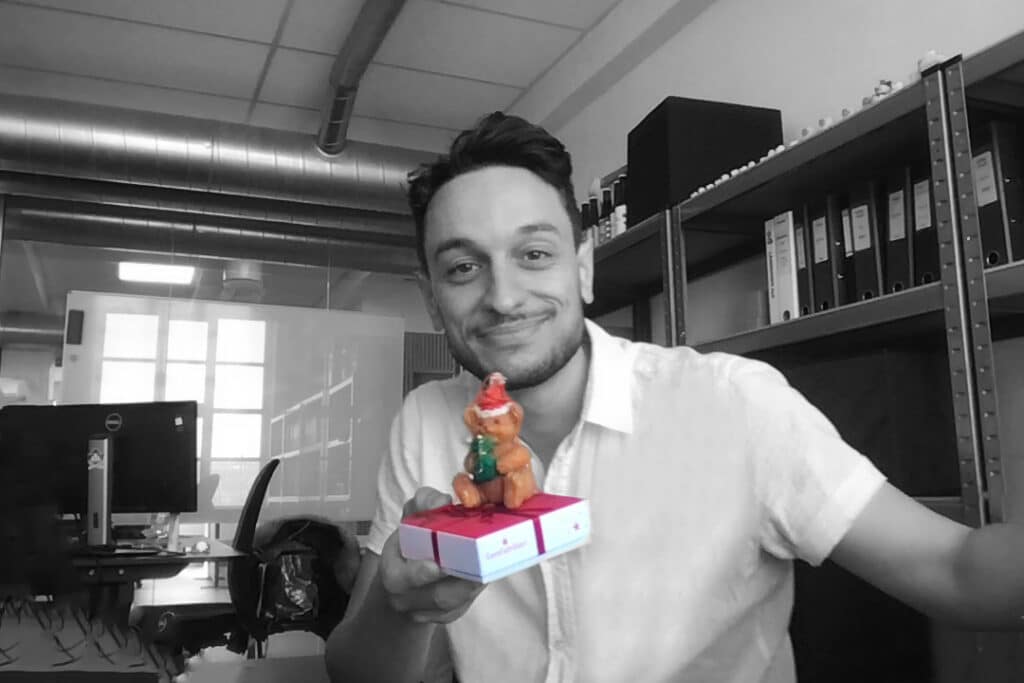 A social multimedia designer with digital interest
Here's a little bit about his educational background.
Oliver has studied Multimedia Design at EASJ (Erhvervs Akademiet Sjælland), followed by Web Development at UCL (University College Lillebælt) in Odense.
Oliver has worked on several freelance projects concerning website setups. Furthermore, he has worked with an entrepreneur on creating brands and selling products worldwide. Olivers' work for other agencies was focused on React development and setting up support systems for businesses to handle their internal support agents.
An earlier job of Olivers', was as a home caretaker for the elderly. Here, he biked around Roskilde making sure they were bathed, got their medicine, and social contact.
When the free-time calls
On Oliver's day off, you will most likely find him spending it with friends in the scourging sun, having some ice-cold drinks at a park or the beach, or maybe even playing a tennis match or hiking somewhere!
We're really happy about Oliver and enjoy working with such a bright and fantastic person!