Meet our new DevOps Student in IT development at Twentyfour, Mads.
At Twentyfour, Mads will be working with the KOEBT-team to help deliver integrations to our customers. Mads' primary job will be to set up systems that make it possible for our developers to deliver faster solutions. With his expertise in logical thinking and idea solutions, this is something we are very much looking forward to at Twentyfour! ????
When asked to describe himself in three words, Mads says:
"I am a curious young man with a great passion for creating the future, who easily learns to work with new technologies.". Especially, Mads' knowledge of technology is something we can already see in the team. Mads has a lot of drive and is passionate about learning new things.
And why is our new DevOps student holding a badminton racket in the picture, you might ask yourself? Well, the reason is that Mads is a genius with a badminton racket in his hands ????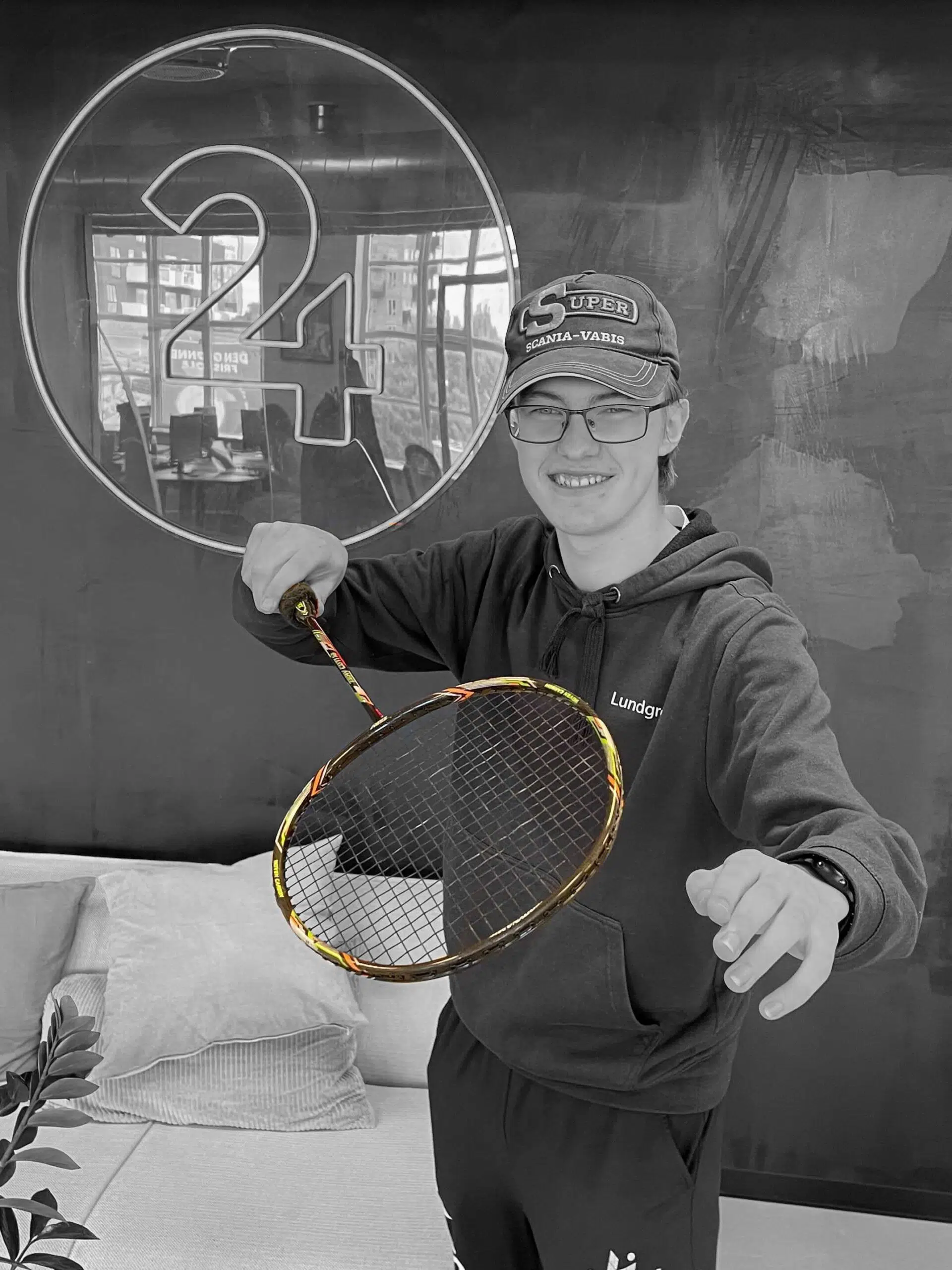 I have been playing badminton for many years. Although right now, I have not found the time for it due to Covid. It has been my favorite thing to do every day! So this badminton racket that my family got me as a Christmas present 2 years ago is my favorite object.
What did Mads do before joining Twentyfour?
Mads attended 9th and 10th grade at Hjemly Sports Academy from 2018-2020. In 2020, he started the program 'Computer technician specializing in programming' at EUX, and he completed the basic course in June 2021. He has just started course 1, which he will be doing at Twentyfour.
Mads is a self-taught programmer of 5 years, during which time he has worked as a freelancer. Alongside this, he worked at Bilka, serving hotdogs. So, we hope to see Mads in the kitchen at our next Friday bar, so we can taste the famous Bilka hotdogs ????
But, most of all, we look forward to getting Mads' young and highly qualified insights on our integration development processes.
On Mads' days off, you will typically be able to find him with his family and friends. He will either play a computer game or enjoy the city drinking a good Cocio.
Welcome to the team, Mads.