A future in sales, consulting, business development, customer management, and strategy?
Is there a salesperson and advisor hiding in you, and are you interested in what's moving in the digital world? Then we have the dream opportunity for you!
As an intern in our sales department, you will come to assist our cool sales team. You will experience a lot of responsibility for many different types of projects and a large portion of 'hands-on experience'. During your internship, you will be equal with the entire team. You will be involved in customer meetings, customer management, task specifications, quotations, and other exciting sales-related tasks.
The internship is an opportunity to engage in dialogue and create value, with digital solutions, for our excellent network consisting of many different types and sizes of companies in a wide range of industries – see some of the companies we work with.
The internship period is a minimum of 3 months (12 weeks). It is perfect for you if you are a student from, e.g., KEA, Copenhagen Business Academy, Niels Brock, or another study with a 2-year education with a final internship.
About the internship in sales
What is the internship about?
The purpose of the internship is to develop your skillset in, e.g., sales, consulting, customer management, business development, and strategy. We see the internship as an opportunity to teach new and ambitious people so they can join either full-time or part-time after completing the internship. We are, therefore, only interested in interns who are interested in a career at a digital agency.
As an intern in our sales department, you will, among other things, get to work with:
Dialogue and networking with potential and current clients.
Prepare specifications of tasks concerning finding out how the specific project and solution creates value for the client (we must create value).
Preparation and handling offer to clients.
A lot of outreach and follow-up on sales.
Business development and market analysis.
Analysis of customers' business situation and market
Your primary task is to help our team of salespeople with the tasks they assess that you can handle. You will be trained in sales, technology, consulting, business processes, operations, and finance. At Twentyfour, we are a well-run business with exciting customers such as PUBL, L'Oeral, DR Koncerthuset, and others.
As we make a living from developing valuable digital solutions, we expect you to have the knowledge or at least interest in a few of the following technologies, platforms, and topics:
Frameworks such as Porter's Five Forces, SWOT, and PEST(EL).
Concepts behind online marketing.
Programming languages like PHP, C#, Symfony, HTML, CSS, and .NET.
CMS's like WordPress, Umbraco, Magento, Drupal, and Sitecore.
Finance systems such as Microsoft Dynamics NAV, AX, C5, e-conomic, and Dinero.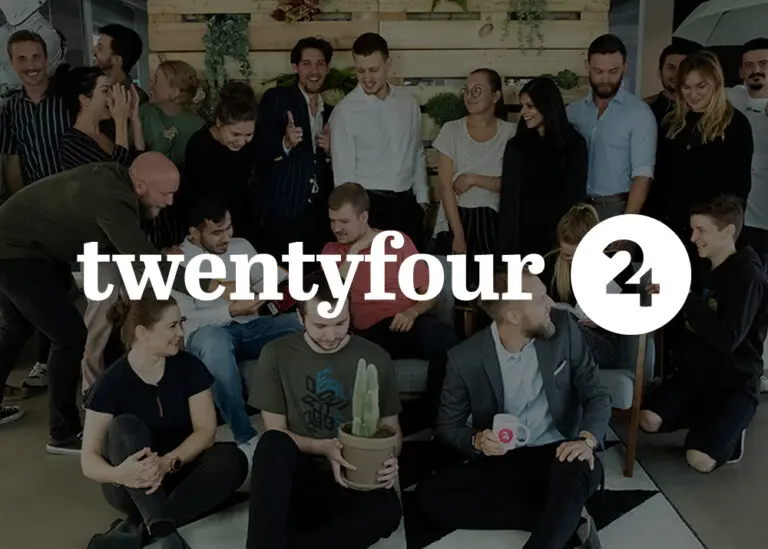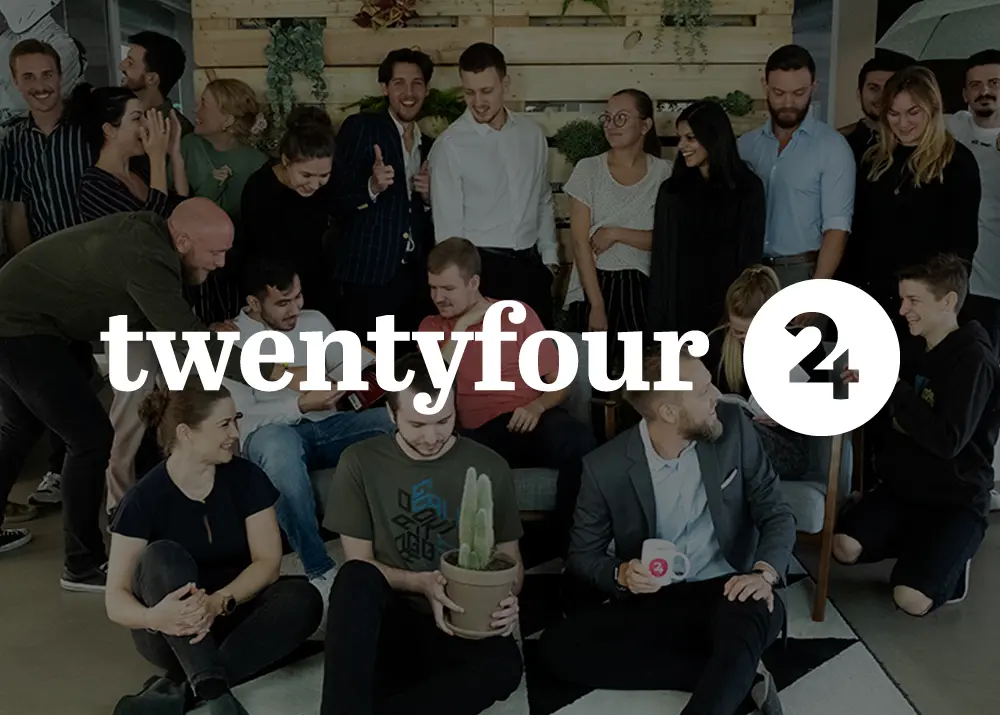 A lot of drive
We do not expect you to be a programmer, economist, or expert in code, but it is important to us that you have an interest in the digital – and not least in business optimization. We will teach you how the various systems, frameworks, and technologies can help our customers.
You will work closely with our sales and project managers, who are jointly responsible for the operation of Twentyfour. A part of your responsibility is that our clients receive a fantastic service and experience. It's expected that you manage to create a good relationship with clients and that you can identify new customer needs – in partnership with the rest of the team, of course.
Are you going to join the team?
If you would like to be a part of our sales team, we expect you to apply through TheHub, an online job portal where we handle all our applications – therefore, you must send your application via TheHub.
We look forward to receiving your application! ????