Your online presence on Google
This free and easy-to-use tool is used by businesses and organizations to manage their online presence on Google. This includes both Search and Maps. At no cost to you, Google My Business allows your potential customers to see your hours of operation, phone number, website, and directions at a click of a button.
Moreover, customers will be able to have an inside look at your business with the help of the review rating and details related to the busiest hours.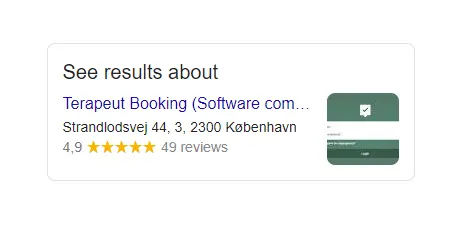 Why start using Google My Business?
No matter what devices you use, whether a phone, tablet, or desktop, potential customers can look for your business online. Every day there are more than 3 billion searches on Google; therefore, you want to ensure that you are being found.
Another reason to boost your visibility online is that Google guides consumers through navigation effortlessly and intuitively, making it much easier for them to find your brand.
A good example of Google My Business can be found in the picture on the left. This shows the booking profile of a Danish booking system, EasyPractice, where details like address, reviews, and rating are mentioned in the search engine.
Giving Google as many details as possible will help your business rank higher and potentially beat your competitors while having a better chance to connect and engage with your audience.
As a bare minimum, it will allow you to claim your organization in the eyes of Google and its users. When you claim your organization, your organization will always be shown when users are searching for the organization's name.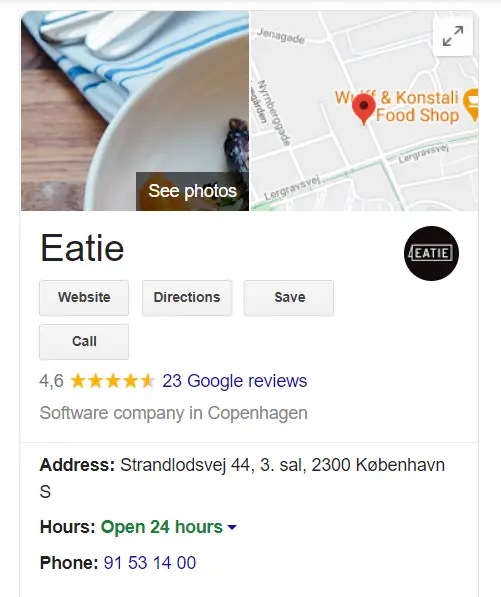 Benefits of using Google My Business
As the world's main search engine, Google helps people find answers to their most pressing questions, making their lives easier.
Google My Business was developed to help businesses stand out, helping consumers find easier results related to business profiles through a search result or a map query. While free of charge, Google My Business has features that will help your business have a bigger impact on Google searches. The biggest impacts are determined by the following factors:
Add images.
Give Google as much information as possible about your business.
Treat it as a social media extension.
Another good example can be found in the screenshot on the right. This shows an example of when people are searching for the Eatie.io website. Eatie is used to find a restaurant; the company is shown when people search for a restaurant in their database. As you can see in the picture below, their account is very active, providing more information, such as pictures and map directions. They invite their customers to engage by adding the section " Spørgsmål og svar" or, in English vocabulary, " Questions and answers".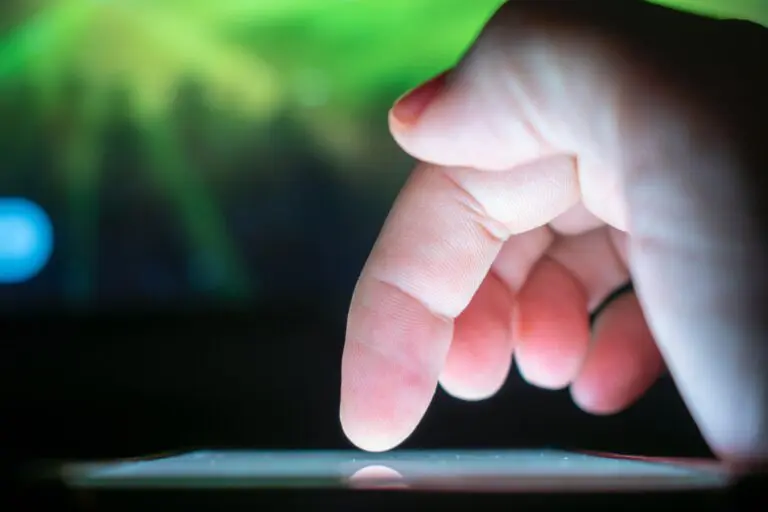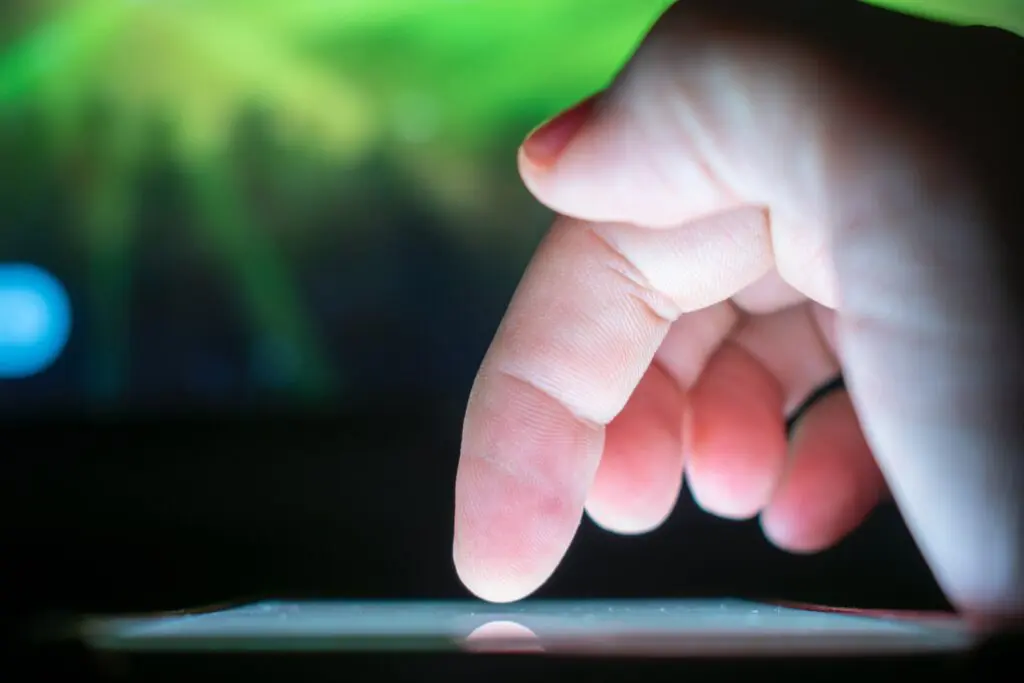 35% more clicks
Google says that people are 35 percent more likely to click if a business has pictures. Humans are visual by nature, so if you want your clients to be attracted to your business, show it in the best way possible.
Giving Google as much information as possible about your business, combined with an active account letting customers know about company updates, and answering questions and reviews, will make your business thrive and be a step ahead of the competition.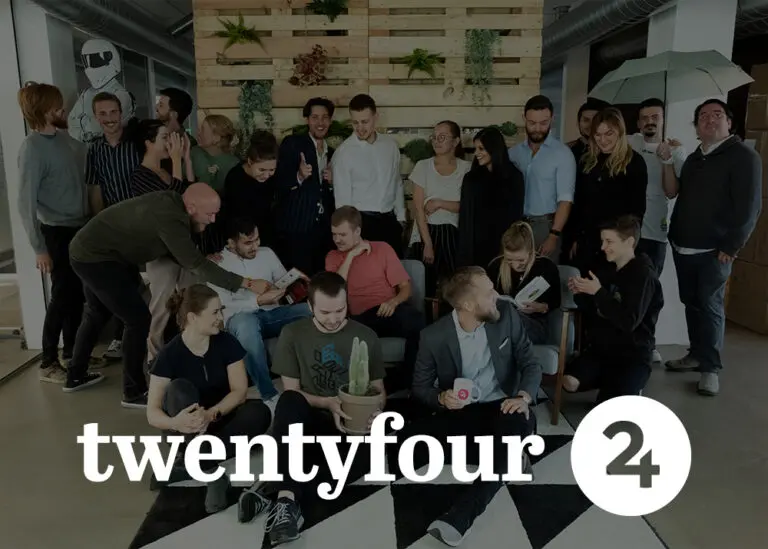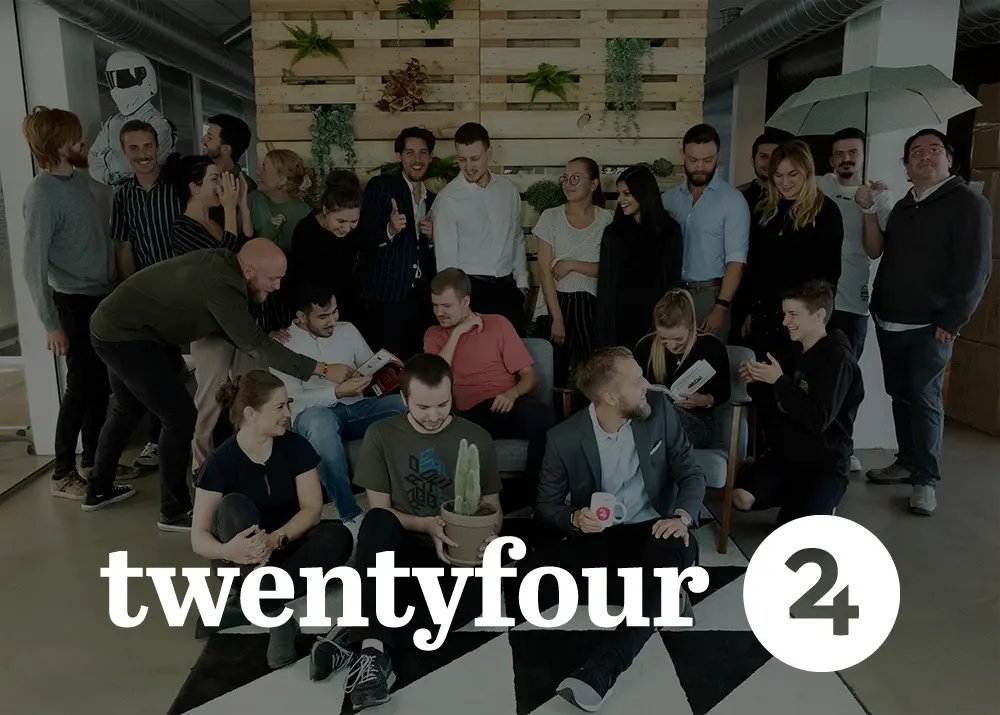 Who are we?
Twentyfour is a digital agency located in Copenhagen specializing in data integration, automation of workflows, and web development. We take upon digital challenges by enabling faster, smarter, and easier integration, connecting applications and data across organizations, and improving business efficiency.
With years of extensive experience working with diverse customers across different industries, our developers haven't encountered two systems they couldn't integrate.
We take pride in our work and deliver great results that ensure customer satisfaction.
Do you have a project that requires integration, automation of workflows, or developing a website or web app? Our digital advisors are looking forward to hearing your ideas. Feel free to contact us below!