Cases
- CMS-based website
User-friendly website with a MobilePay integration and multisite setup for the NGO, AskovFonden
Many of us would like to support organizations that work for a good cause. But on a busy day, with many other important priorities, a charity must be easy and effortless so that we don't postpone, forget or drop the support. Therefore, it's not convenient if an organization has an outdated website with a cumbersome payment process when people will support a good cause with a donation.
In this connection, Twentyfour got contacted by the consulting agency We Love People, who wanted a collaboration to help create a new web universe for their former customer, AskovFonden. We Love People has since transferred the project to Twentyfour, so now, we have become a direct partner with AskovFonden and are responsible for hosting and maintaining their website.
AskovFonden is a non-profit organization that has existed since 1943. Their primary focus is to help vulnerable adults and children in Denmark. Through various initiatives such as Dialogue Against Violence and AskovFonden Social Psychiatry, they help people by encouraging and giving them the strength to take responsibility for their own lives.
After many years in the field, AskovFonden needed to optimize its existing website, so it's able to keep up with developments and match consumer behavior and needs.
A "support us" solution with a MobilePay integration
The prerequisite for the project was that the solution should be able to offer AskovFonden's visitors a better user experience and, at the same time, make it easier for members to support with donations through a payment and subscription scheme with a MobilePay Subscriptions integration.
After an in-depth work process, Twentyfour, in collaboration with We Love People, developed a new website for AskovFonden. Twentyfour was responsible for developing the website's technical setup in the CMS system, WordPress. We Love People was responsible for the UX and design of the website's visual expression and the user journey.
The focus areas and the focal point of the project were that the new website should contain and be:
Simple to use.
Flexible enough to offer relevant content to different user groups.
Easy to maintain and edit content with a multisite setup.
Good user experience (UX).
Streamlined design.
Improved one-time and annual payment process.
A modular setup with templates created via flexible modules rather than locked templates.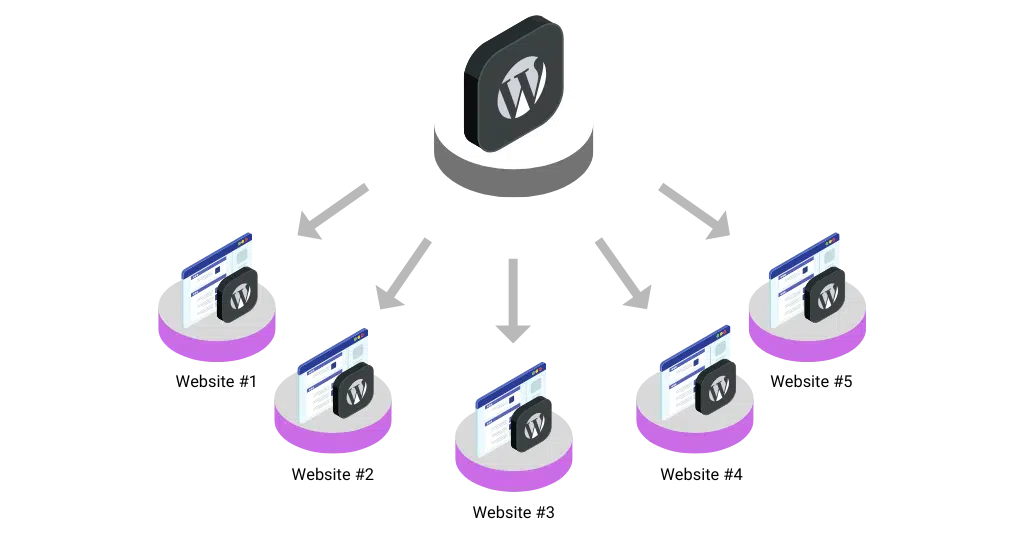 What is a multisite?
A multisite setup is a feature that allows you to link multiple websites in one overall WordPress installation.
In the case of AskovFonden, it made good sense to set up a multisite because the association deals with several different initiatives such as Dialogue Against Violence, AskovHus, MIR School, etc. Since these initiatives aim at other user groups, creating a website for each social effort was the best solution.
The advantage of a multisite is that even though the initiatives have their own website, the administrator can easily maintain a good overview of all projects in the network and, at the same time, effortlessly switch between the different installations.
The project and challenge
The challenge with AskovFonden's previous website was that it didn't live up to its full potential, which is due to:
It was outdated.
It was challenging to navigate around the website.
It was cumbersome to maintain.
It couldn't keep up with the recent updates of the CMS system, WordPress.