Why code?
Børsen and HTML24 teamed up a few months ago. We wanted to highlight the importance of the code, and more importantly, the ability to code.
Despite the danish governments increased effort on make coding classes in high schools and elementary school, we still believe that it is going too slow!
Tons of Danes still have no idea what the code actually is, and how to code.
Based on the above, Børsen teamed up with HTML24. We brainstormed ourselves to an introductory tutorial video to coding and programming. See Code School video here (in danish):
Read the rest of the article in danish below:
—
Hvorfor kode?
Børsen og HTML24 indgik for et par måneder siden et samarbejde. Vi ønskede at sætte fokus på vigtigheden af kode, og ikke mindst evnen til at kode.
Trods et øget større indsats med kode i undervisningen på gymnasiet og i folkeskolen, mener vi fortsat, at det går for langsomt!
Tonsvis af danskere, har fortsat ingen idé om hvad kode egentligt er, og hvordan man 'gør' kode.
Med afsæt i ovenstående, gik Børsen sammen med HTML24, hvor vi sammen brainstormede os til en introduktionsvideo til kode. Se Kodeskole videoen her:

Grønne nuller og et-taller på sort baggrund
Missionen er at afmystificere kode, give danskerne et indblik i hvad der sker bag skærmen, bag det flotte grafiske lag.
Vi vil åbne danskernes øjne for de tusindvis af muligheder, man har som kode-haj. Hvad består kode af? Er det at skrive grønne nuller og et-taller på en sort skærm? Hvad går det kode-halløj ud på?
Formålet er, at få folk til at tænke "Det kan jeg da godt finde ud af!". At give folk lidt blod på tanden. At vise danskerne, at kode ikke er så farligt, som nogle kan tro, og at det er relativt nemt at komme i gang med.
Med blod på tanden
Efter at læse de mange kommentarer på Kodeskole videoen på Facebook, må vi konstatere, at vi har fået vækket ovenstående følelser hos folk.
Massevis af Børsens og HTML24's følgere har på må og få tagget hinanden med beskeder som "Så er det bare at komme i gang!". Vi kunne ikke være mere enige! Med Viktor som mentor på videoen, er der ingen grund til at holde sig tilbage!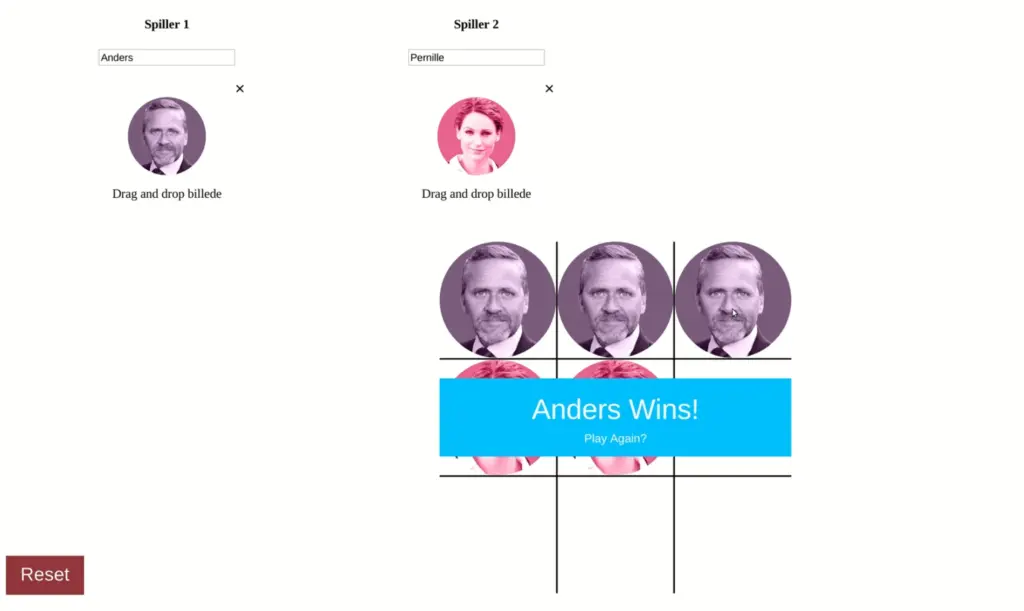 Kryds og Bolle – Første skridt mod millionerne
Vi diskuterede mange kodesprog og systemer/koncepter igennem, for at finde det bedste til en video på begynder niveau. Sproget være nemt og overskueligt, hurtigt at gribe og lave egne projekter med. Konstant havde vi øjnene på slutmålet – at inspirere seerne.

Som koncept vil vi guide seeren til, at kode det velkendte Kryds og Bolle spil. (Vidste du forresten, at Kryds og Bolle var Bill Gates' første computerprogram?)
Vi valgte de begyndervenlige sprog (HTML, CSS, JavaScript). Alle er sprog som giver folk et indblik i, hvad der sker bag skærmen, på alle de tusinder af websites, som de besøger.
Desuden kodesprog som tillod os, at vise et færdigt projekt, i løbet af maks 45 minutters kodning med instruks.
Det kan næppe komme som en overraskelse, at vi er passionerede omkring kode. Derfor er vi ufatteligt stolte over, at få lov til at dele lidt ud af vores viden. Forhåbentligt har vi også få kickstartet et par digitale drømme.
Vi er meget stolte af, at se alt det gode feedback videoen har fået. Vi er desuden stolte af antallet af danskere, som har taget deres første skridt mod IT-millionerne.
Kom så i gang!
Kæmpe shoutout til Børsen, for deres store indsats, awesome redigering og klipning af videoen og ikke mindst den fede grafik! Det har været en fornøjelse, at arbejde med dem!
Du er mere end velkommen til hygge dig med Viktors Kryds og Bolle spil. Hele koden til spillet op er lagt op på vores GitHub. Laver du en bedre version, så sørger vi for, at lægge den op på vores sociale medier, så du rigtig kan vise os hvordan det skal gøres! 😀
Kodeskolen har været en stor succes, så måske der i fremtiden, vil komme en intro til et nyt sprog. Måske C#*, Python eller PHP?
//Simon Miller, Growth Hacker, HTML24.
*Bemærk, hos HTML24 er der strikse interne regler om udtalelsen af C#. Vores udviklingschef Mikkel Løkke, slynger pisken hvis du udtaler det på anden måde end C-skarp.